Wanting to find a safe and meaningful service opportunity during COVID-19 restrictions, 20 young women and their youth leaders from The Church of Jesus Christ of Latter-day Saints in Sydney, Australia, recently joined with millions around the world to gather information for families looking for information about their ancestors.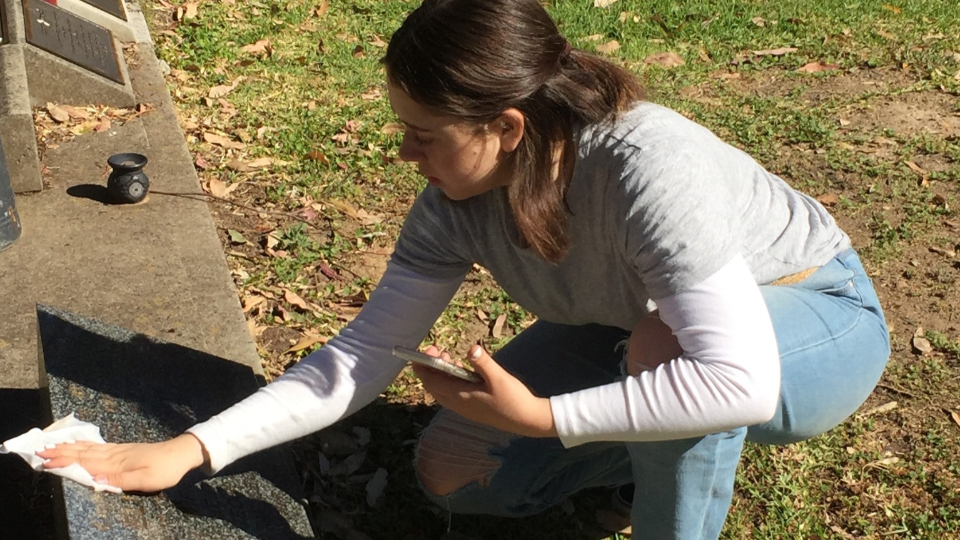 The young women captured photos of some of the headstones at Castle Hill Cemetery. They downloaded and transcribed the information from the headstones onto the Billion Graves website, one of the world's largest resources for searchable GPS cemetery data. This allows people all over the globe to find their ancestors' graves and information to link them to their families.

Oliana Snow, youth leader in the Sydney Australia Baulkham Hills Stake (group of congregations), commented, "We left the activity feeling it was a success, mainly due to the spirit that was with us all, and also watching how much our young women loved participating to help families throughout the world find their loved ones. The Lord certainly blessed our efforts."

Acknowledging these challenging times, Andrew Meyer, a member of the stake presidency, expressed, "We feel that the service project, Billion Graves, was very inspired. It was a great way for the young women to do some small service for someone who may need to connect their family history work to someone one day. I think they loved that feeling. We know that this was tricky to organise and execute with all the COVID restrictions, but it came off very well indeed!"

Blair Rorani, another leader, shared similar sentiments.

"There is a way to work within restrictions and still see the work [of family history] progress. This is a ray of hope among the COVID-19 clouds."