The 39-year-old says she is not afraid to die—and jumping out of a plane is at the top her bucket list.
The former Brigham Young University women's basketball player is in New Zealand competing at the World Masters Games.
Six out of the seven players on her team are members of The Church of Jesus Christ of Latter-day Saints.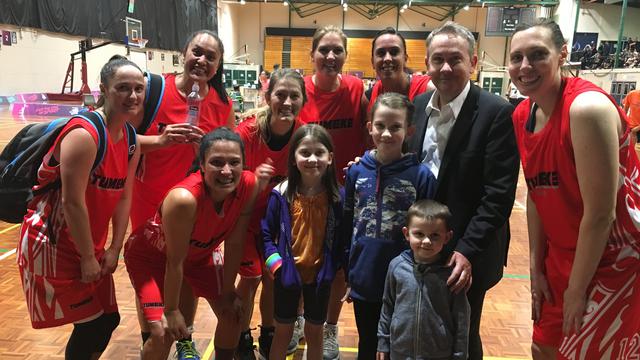 But it was jumping out of a plane in Kumeu that thrilled her the most. 
"It was surreal," she said.
"I put it on my bucket list but I am deathly scared of heights and I am also extremely claustrophobic. But I am conquering fears. I'm no longer afraid of dying, I'm afraid of not living."
Day lives in Lehi, Utah with her husband and three small children who are all under the age of six. She was diagnosed with terminal cancer four years ago and was told she only has two to five years left to live.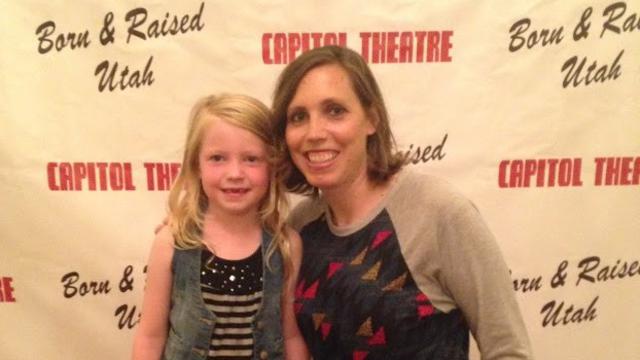 "It really changed things for me," she said.
"I started to think about death and all the things I would miss out on with my children. I was going through depression just thinking about that."
Day initially started a blog detailing her journey with cancer so she could keep her friends and family in the loop. A bucket list was then born—things Day wants to do in the time she has left, such as sky diving and starting a non-profit organization. People from all over the world are now following her journey.
"I would rather not have [cancer]," she says.
"But the lessons I've learnt are invaluable. It is now my mission to share with others the lessons I've learnt. I am trying to encourage others through my writing, speaking, and social media to live like they too had five years to live."
And one of the greatest lessons she has learnt is faith.
"To have someone tell you, you only have a few years to live forces you to look at the plan of salvation. I asked myself, do I really believe it? Having cancer is a blessing because it teaches me about perspective.
Leaving my children will be hard but I know Heavenly Father will take care of them. I will see my kids and my husband again because of my faith in Christ. Cancer has given me an eternal perspective."
Go to http://fiveyearstolive.org/timeline/ to follow Mel's journey.