For Rachel and JD Payne, life is a continually unfolding journey, filled with unexpected surprises as they travel far and wide to support each other in their respective career pursuits.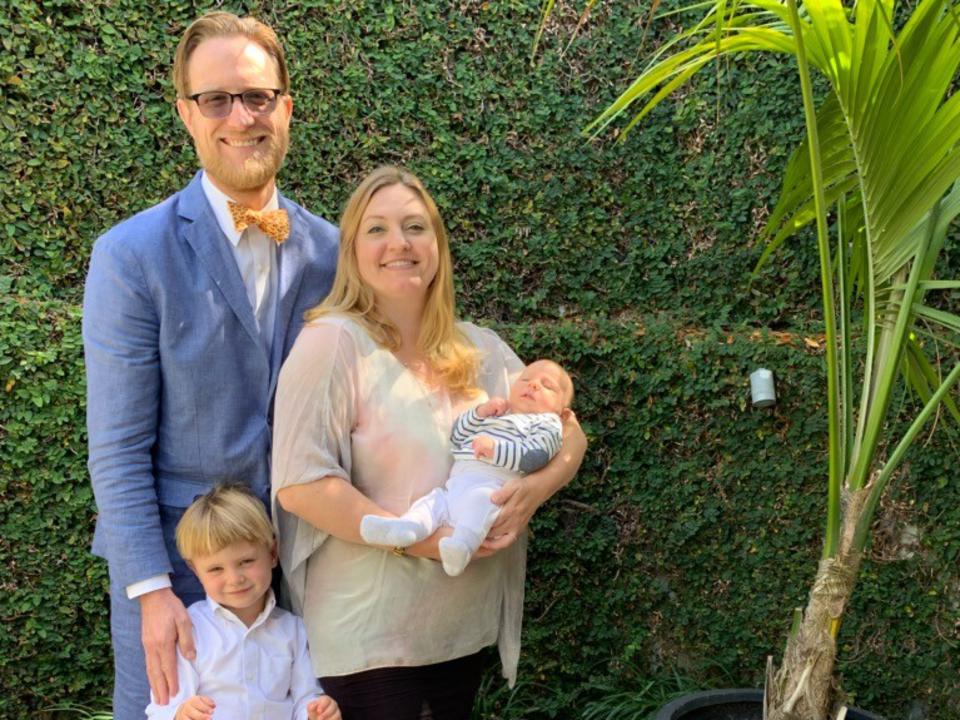 Just two years ago, they lived in Vienna, Austria, where Rachel sang and studied opera. Now, they call Auckland home, and plan to stay for many years as JD works as a showrunner for Amazon's THE LORD OF THE RINGS streaming series, crafting adventures that will take viewers back to JRR Tolkien's beloved Middle-earth.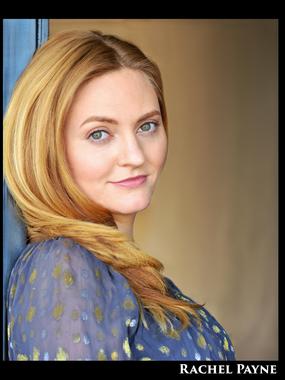 A classically-trained mezzo soprano, Rachel has always credited her voice as a gift from her Heavenly Father. A San Jose, California native, she finished high school at 16, moving to the east coast, where she graduated from Manhattan School of Music. She hoped to stay in New York, but felt spiritually guided to move to Los Angeles, where she met JD and has had success as an actor, singer and producer. Her career has led her to sing all over the world, including Italy, Paris, Austria, and throughout the US.
As she relates this story in her living room in Auckland, she cradles her one month old son, Ethan, in her lap. She sang, eight months pregnant, at a special concert in downtown Auckland just two months ago, and has already begun building relationships within the New Zealand classical music community to explore future collaborations.
                                                                     Though JD has been writing plays, poetry and fiction since he was young, he did not always know that he would make his living as a writer. After growing up in Northern Virginia and graduating as Valedictorian of his high school, he began studying Applied Physics during his freshman year at Yale — but soon found that he was stealing time from his problem sets to work on his screenplays.
He changed his major to English, graduated from Yale with honors, and moved to Los Angeles to pursue a career as a screenwriter. Since selling their original screenplay, GOLIATH, in 2010, JD and his longtime co-writer, Patrick McKay, have collaborated on more than 20 scripts, including projects for Sony, Warner Bros, 20th Century Fox, Paramount and Disney. This includes early drafts of what became STAR TREK BEYOND for producer JJ Abrams. Other notable projects include the western DODGE CITY for producer Steven Spielberg, and the period adventure JUNGLE CRUISE for Disney. The two have also worked on projects centered around other well-known brands, including X-MEN, THE LEGEND OF ZELDA, GODZILLA, MAGIC: THE GATHERING, and FLASH GORDON.
But THE LORD OF THE RINGS represents a new horizon in JD's creative career, as in addition to working on it as a writer, he and Patrick will also share responsibilities as showrunners and executive producers.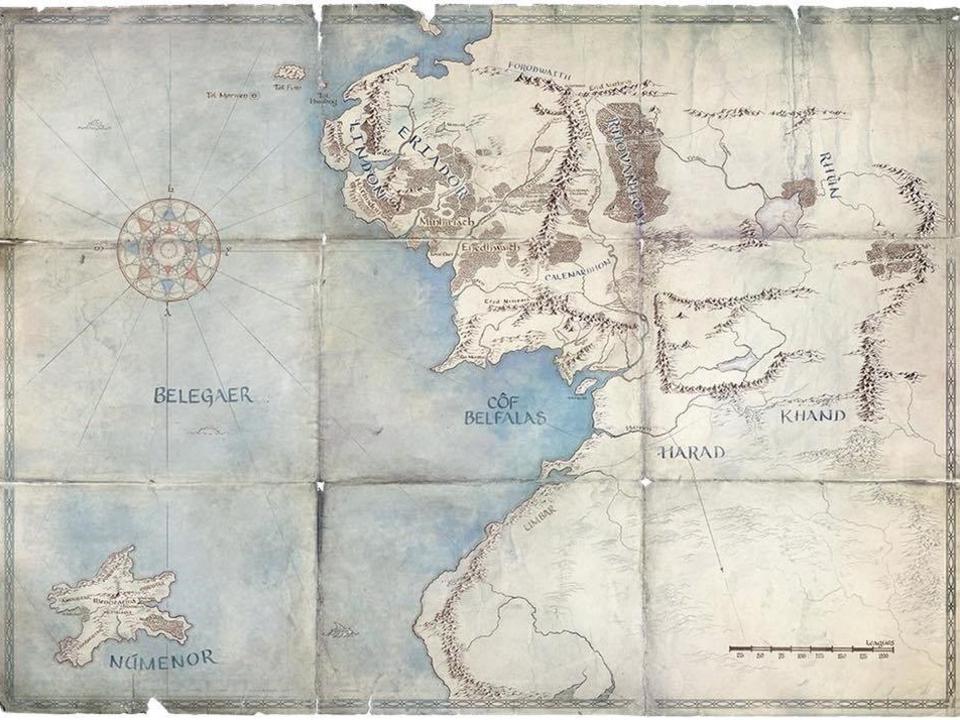 JD explains, "A showrunner's job is to be responsible for the creative vision of a project, from inception throughout execution—working with a team of writers to develop scripts, and then building an infrastructure of collaborators, creators, artists, and producers to work together to bring the scripts to life."
He describes it as "both a thrilling and a humbling process," one he is enjoying immensely. JD has been working on this production for two years. They chose to shoot in New Zealand because of the ready supply of experienced technicians, artists, and professionals, along with the country's natural beauty, all of which are essential ingredients to help bring Middle-earth to life.
Active members of The Church of Jesus Christ of Latter-day Saints, Rachel and JD were introduced by mutual friends at a party within view of the Los Angeles Temple. Less than a year later, they married in the Washington DC Temple. 
They chose to visit Israel on their honeymoon, which ended up setting an early tone for their marriage — when they returned to Los Angeles, they were called as liaisons to foster relationships between Church leaders and leaders within the Jewish community. For several years, they served in both regional and stake public affairs callings, working with representatives of many religious and civic organizations, bringing them all together on areas of common concern to serve the larger community together.
Rachel and JD also served together in a young single adult ward, where JD served in the bishopric. JD describes the calling as, "One of the great joys of our lives."
In New Zealand, JD will continue working with young members of the Church, now serving as an early morning Seminary teacher.
The Paynes were recently blessed to attend a mission reunion in Rome, Italy, and participate in the Rome Temple Open House and Dedication. While a young missionary, JD's mission president, Craig N. Pacini, prophesied that a temple would one day be built on the site of what was then just a small olive vineyard in northern Rome. Twenty years later, the temple stands there, the House of the Lord, and President Pacini became the first temple president in Italy.
Balancing two demanding careers with a young family takes support from each other and great faith. Rachel and JD have two sons, Adam, five, and newborn Ethan. The couple have always acknowledged the hand of the Lord, and know He guides them as they strive to do His will and cultivate the opportunities He has placed before them. 
Rachel and JD look forward to a continued life of service—in New Zealand, and beyond, wherever their journey takes them. As Tolkien's Bilbo said: "There [is] only one Road… like a great river: its springs [are] at every doorstep, and every path [is] its tributary. It's a dangerous business, Frodo, going out of your door. You step into the Road, and if you don't keep your feet, there is no knowing where you might be swept off to…" If their experience in life thus far is any indication of what is to come — then JD and Rachel's adventure is still just beginning.