"Who are you?" "What is your purpose in life?" "What is happiness?"
These are some of the questions that young members of The Church of Jesus Christ of Latter-day Saints and students at Massey University (Albany campus) discussed this week during the university's "Spirituality Week."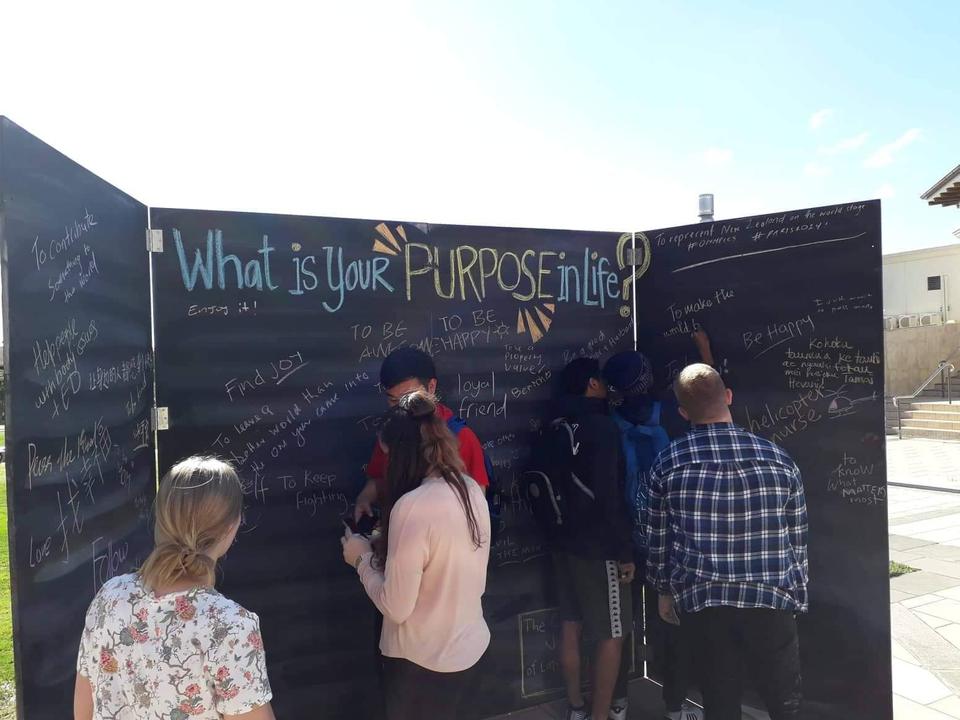 A group of young Latter-day Saints used blackboards to invite comments and discussion from passers-by.
Ben Brodie, a Latter-day Saint from Perth, Australia, said the questions "helped people to think inwardly."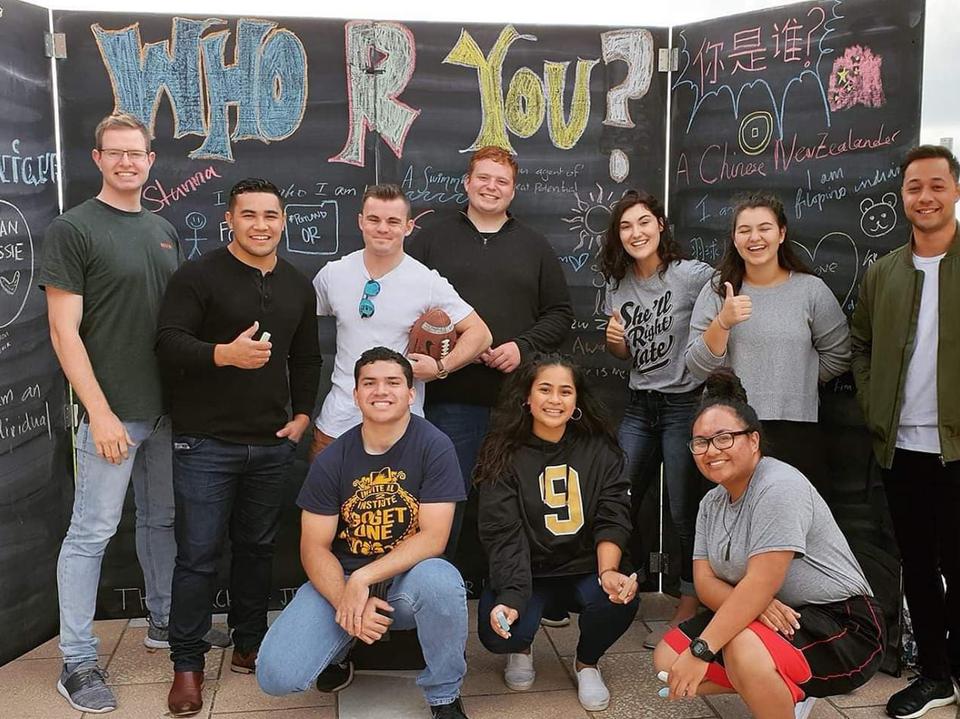 "We had a few really nice conversations with those in other faiths," he said. 
"We also received a lot of compliments from the people who interacted with us who enjoyed sharing ideas and looking at what other people contributed."
Read about what Latter-day Saints say about these and other questions at ComeUntoChrist.org.