At the age of eight Todd Hodgetts was diagnosed with Asperger syndrome.  16 years later the Canberra-based athlete is a world record holder in shot put with his sights set on the 2012 London Paralympics.
Hodgetts threw 15.54 metres at an international classification meet in Queensland in April, smashing the world record for F20 athletes.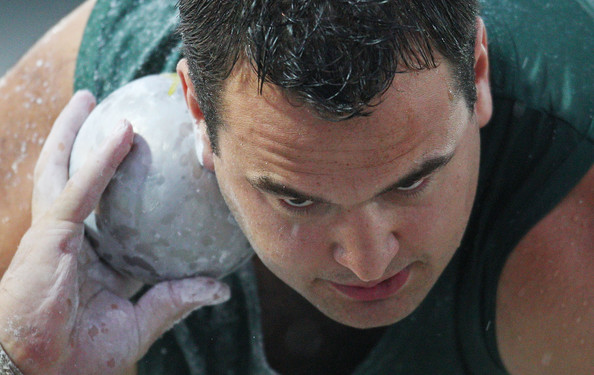 I am delighted to have thrown so well in front of the international classification panel," he says. "To nail a big one when it mattered most was very satisfying, and to get the world record in the process is a big bonus."
"It was the best day of my life so far."
That best day is a vivid contrast to many bad ones he has endured.  He was a very tall youngster with a disability, and was the target of bullies at school.
Notwithstanding these and other challenges, as a teenager he recognized his growing athletic ability and dreamed of attending Australia's internationally acclaimed centre for the training of elite athletes— the Australian Institute of Sport (AIS).
He worked and saved for six years to pay his tuition fees at AIS where he is now coached by renowned Australian throwing coach, John Minns.
In addition to years of determination and hard work, Hodgetts says that his faith in God has been a central part of his development and emerging success. 
"My faith has helped a great deal," he says.  "I came to realize that no matter what challenges I was faced with, I had divine potential which would allow me to overcome any obstacle people might throw at me."
Hodgetts is a member of The Church of Jesus Christ of Latter-day Saints.
He says that the Church's practice of avoiding alcohol, tobacco, tea, coffee and non-prescription drugs greatly helps him as he hones his skills and fitness. 
"Todd has come a long way, "says Minns.  "It's not over yet; we still have a lot to work on between now and the London Games."