There are 225 congregations of The Church of Jesus Christ of Latter-day Saints (Mormons) scattered throughout New Zealand. Some are larger, with 400 to 500 members, others are smaller.
As families and individuals join the Church, and when others move into an area, smaller congregations (called branches) will grow. Often these growing congregations are re-named as "wards."
Such was the experience for Latter-day Saints in Paihia earlier this year.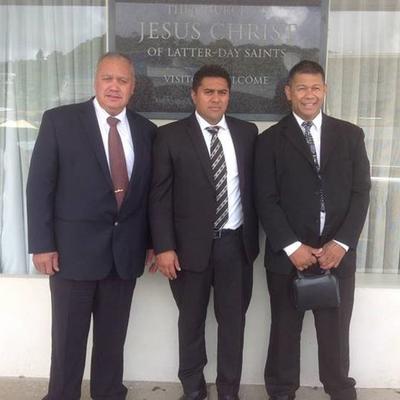 The Paihia Branch (congregation) of The Church of Jesus Christ of Latter-day Saints became the Bay of Islands Ward on Sunday, 5 February. Jon Smith was named as the congregation's bishop (lay minister), with Heemi Witehira and Hone Cooper as counsellors.
"I'm grateful for the knowledge and the testimony that I have of my eternal Father in Heaven and his eternal love for me," Bishop Smith said.
"I know that I am a child of God and that through his Son, Jesus Christ, I can receive all that I need to live with my eternal family in heaven."
He continued: "I love the Bay of Islands Ward. The members are loving, kind, willing and wanting to serve the Lord. We have much to accomplish within our responsibilities to serve others and rescue our brothers and sisters who need comfort, guidance, strength and most of all love."
Trevor Beatson, president of the Kaikohe Stake, said, "Growth and the creation of the Bay of Islands Ward is a reflection of the hard work and efforts of the Waihou and Paihia branches in the rescue of their brothers and sisters. It is through the sacrifice and service of branch leaders and members that this new ward has been created."