Sister Bonnie H. Cordon, Young Women General President for The Church of Jesus Christ of Latter-day Saints, and Sister Joy D. Jones, Primary General President, were warmly welcomed by Church members as they arrived in Vanuatu on a rainy Monday afternoon (12 November).   
This is the second stop on a Pacific tour by these two general officers of the Church which also includes Australia, Tonga and New Zealand.     
Elder Ian S. Ardern of the Seventy and First Counselor in the Pacific Area Presidency—along with his wife Paula Ardern—are hosting the visiting leaders and their spouses—Derek Cordon and Robert Jones—in Vanuatu this week, and last weekend, in Australia.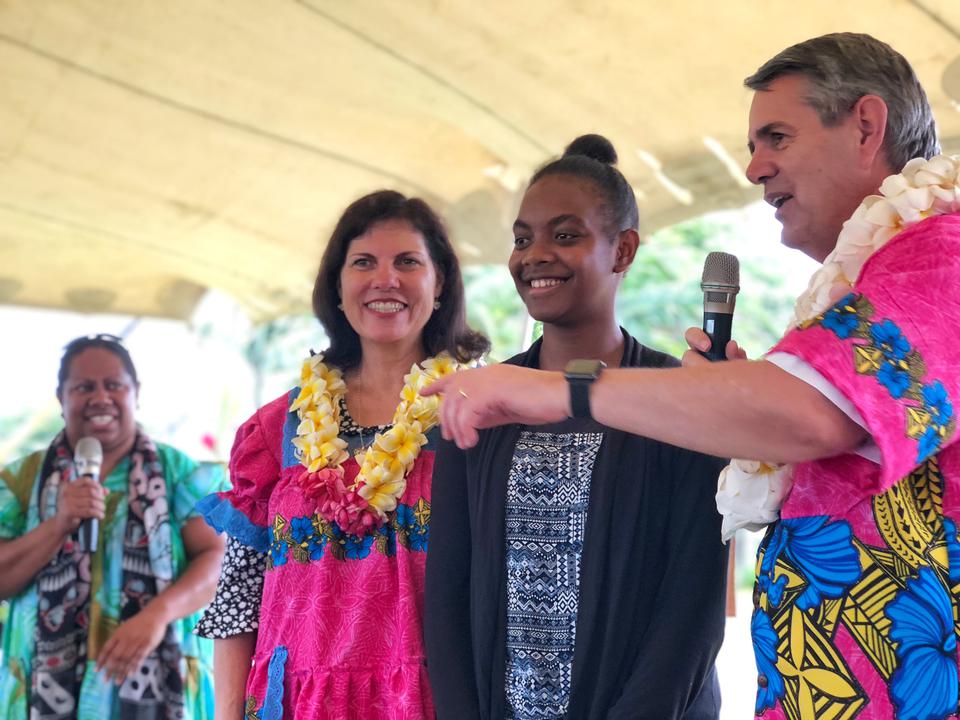 Sister Cordon and Sister Jones were asked to make the trip by President Russell M. Nelson, President of the Church, with an invitation to "Share my love with the children and young women of the Pacific."   
While addressing local Church members at the Blacksands meetinghouse in Port Vila, Sister Jones said: "Vanuatu has already stolen my heart."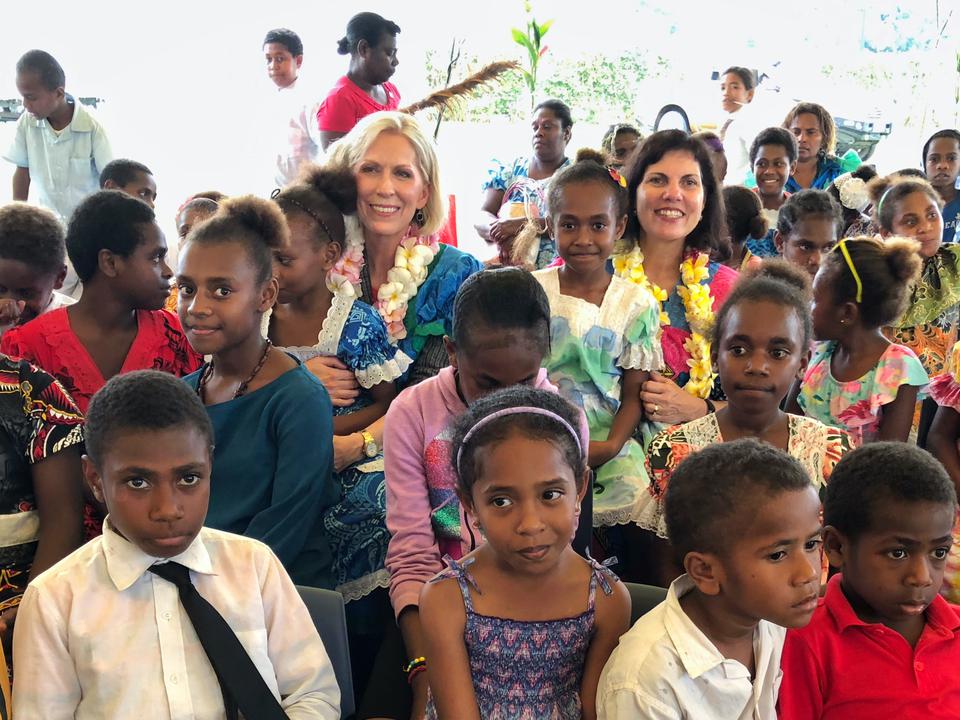 "We feel the Saviour's love everywhere in the world. All of us are family. We are brothers and sisters in the gospel."
Sister Cordon thanked Church members in Vanuatu for their love. "You have taught us much. I am taking my 'Vanuatu heart' back to Utah."
Elder Ardern told those in attendance: "I see the Saviour's love in your eyes. I want to assure you that President Nelson loves you. To prove that, he has asked Sister Cordon and Sister Jones to go throughout the world and take his love to all young women and primary children."
The members of the Church in Vanuatu greeted their honoured guests in traditional native dress and presented the visiting sisters with beautiful brightly-coloured island dresses that they immediately donned over their clothing. Their husbands were also given brightly coloured island shirts which they also wore.
Both sisters took time to greet children and youth individually where many hugs were exchanged.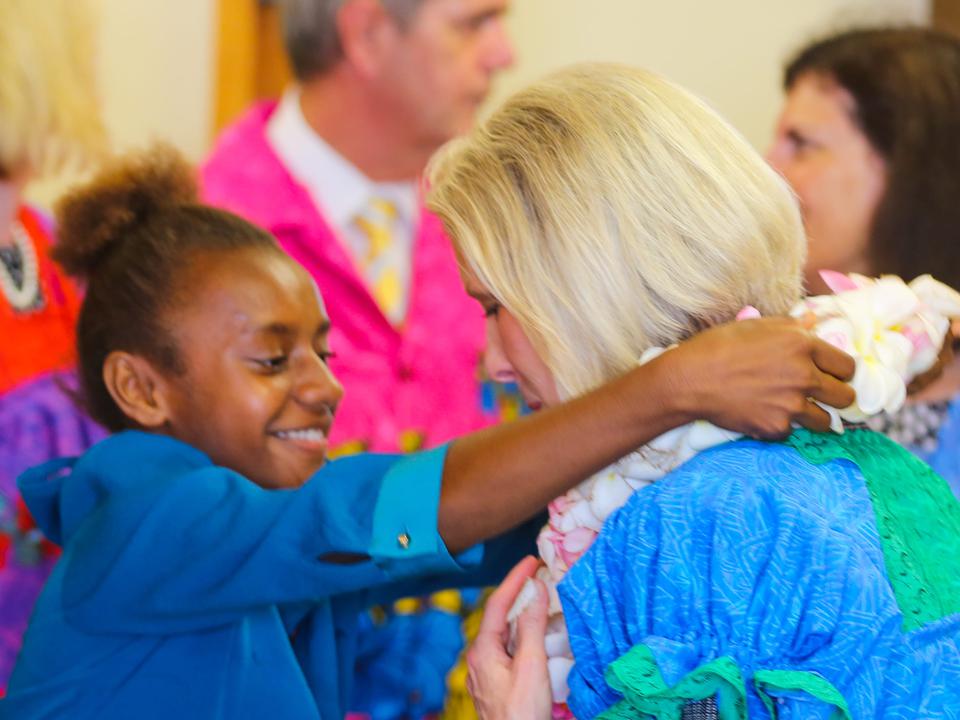 While in Vanuatu the visiting Church leaders and their spouses will meet with local Church leaders and members in devotional and training meetings, as well as minister to individuals and families in their homes.
 
Newsroom contributors: Tessa Dewsbury, Jean-Baptiste Calo, Christiane Tounguen