On the 17th of March, Sunday evening, Muslims and Latter-day Saints gathered in West Auckland to grieve together and affirm shared faith in God.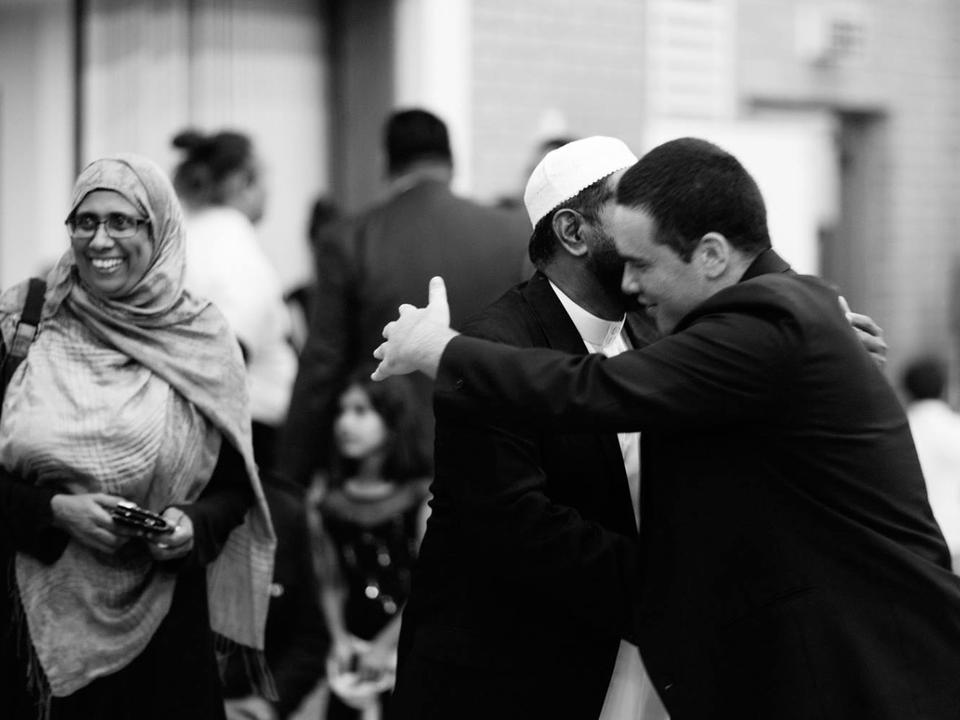 The chapel and cultural hall of the Henderson Stake Centre of The Church of Jesus Christ of Latter-day Saints in Massey were filled by members of the community, including local government officials, listening to addresses from Anne Degia-Pala, a Muslim women's leader, Sheikh Muhammad Shafee, imam at Ranui Masjid, Sister Linda Dickey, a social worker who works with Muslim community members, and President Aaron Wi Repa, president of the Henderson Stake.
"Today is the third day since evil walked amongst our people in New Zealand and shot a very high-powered semi-automatic weapon in a sacred place of worship, our Mosque in Christchurch," said Anne Degia-Pala.
"15th March is a turning point . . . We will turn for the better, we will stand in solidarity, human to human, sisters and brothers."
President Wi Repa of the Henderson Stake said, "You are always welcome amongst our people. You are us, and together this is our home. We mourn and grieve with you."
Midway through the devotional, just before the 6:35 time of prayer, Muslim sisters and brothers left the chapel and conducted their evening prayers in two rooms the Latter-day Saints had prepared. At the close of the devotional, everyone enjoyed refreshments in the cultural hall. Muslims and Latter-day Saints embraced each other. One Muslim sister said, "In the beginning we thought that we would have to grieve alone, but now we know that we don't."
Auckland City Councillor Linda Cooper was in attendance. She posted a message on Facebook, along with a striking photo of the Imam preaching from the Latter-day Saint pulpit, that has been widely shared beyond New Zealand: "It was a beautiful thing to see the Imam from Ranui Mosque giving a sermon at the Church of Jesus Christ of Latter-day Saints in Massey tonight. The church opened their arms to the local Muslim community to share an interdenominational service. They also provided a room each for men and women to perform their 6:35 pm prayers. Anne Degia-Pala also spoke as a Muslim women's leader. We were truly brothers and sisters tonight."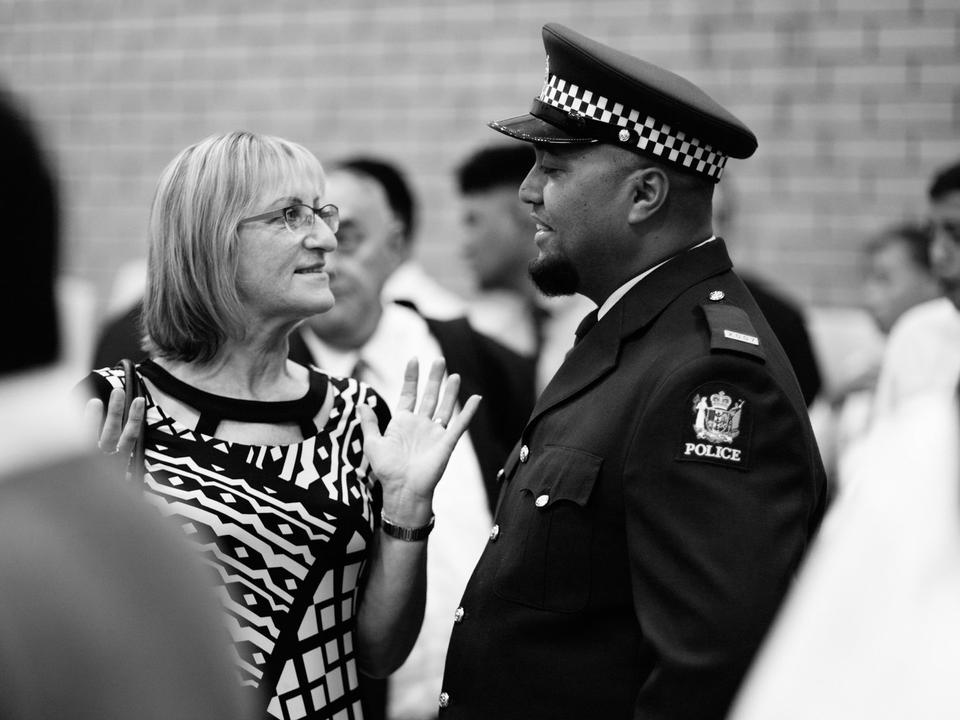 Following the refreshments, members of the Henderson Stake, led by members of the stake presidency, went to the Ranui Masjid (also known as the West Auckland Islamic Centre). They lay wreaths outside the mosque. The Muslim community then invited them inside the mosque. Muslims and Latter-day Saints crowded inside, and President Wi Repa was invited to say a few words. Many remained to chat and mingle.
"As I exited the mosque," says Anna Featherstone, Interfaith Specialist for the Henderson Stake and an organiser of the event, "I saw that a group of our members had brought a guitar, and were outside singing along with some of the sisters from the mosque. Then the prayers started up in the mosque. As I stood on the threshold the two melodies entwined themselves: "Let it shine, let it shine, let it shine," mingled with the strains of Muslim prayer chants. It was a moment I will never forget."
Chelsea Tarati, a member of the Henderson Stake, posted the following message on the stake Facebook page: "Never had I ever imagined I would be sitting in a mosque amongst our own members and Muslim friends and be feeling the peace and warmth that I felt last night. Although tragedy and loss has been part of the reason that brought us together, I felt a sense of joy, love and appreciation as we met with brothers and sisters from the Muslim religion. Our stake leaders have opened a door and I personally look forward to learning more about our Muslim community and building new friendships."
Immran Ali, secretary of the mosque, sent the following message following the event: "I just wanted to thank your community for the beautiful Aroha they showed to our community today. It was absolutely amazing. Thank you, and let's keep in touch."
Out of this tragedy the women and men of faith in West Auckland are working to build something beautiful—ongoing relationships of respect and love. Muslims and Latter-day Saints exchanged contact details and began making plans to get together for Family Night, for lunch, and service opportunities.
Newsroom contributors: Melissa Inouye, Media Specialist, Auckland New Zealand Henderson Stake of The Church of Jesus Christ of Latter-day Saints (article); Daniel Scott and Sam Gaviola (photography)