Young people from the Nuku'alofa Halaliku Stake of The Church of Jesus Christ of Latter-day Saints spent a Saturday morning recently discussing ways they can be guided in their lives by principles such as faith, honesty and service to others.
A stake is a group of Latter-day Saint congregations.
The activity involved workshops and discussions based on the "For the Strength of Youth" booklet of The Church of Jesus Christ of Latter-day Saints.  
The resource includes simple explanations of Latter-day Saint principles and teachings regarding education, dress and appearance, media and entertainment, friends and 15 other subjects.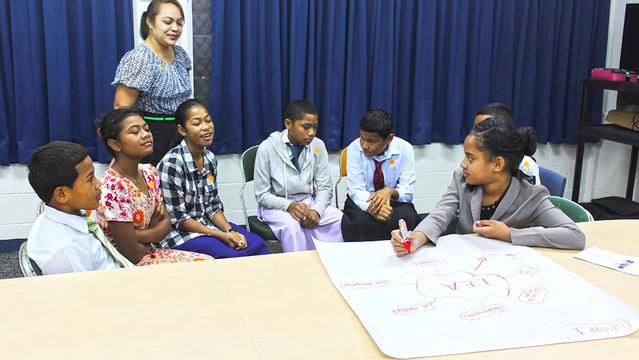 The activity took place on 12 September and involved 130 youth as well as parents and youth leaders.
The theme for the event, "For the Strength of Youth—Morning Sunrise," was inspired by a talk by Latter-day Saint leader, President Dieter F. Uchtdorf.
"If you—especially you youth—live according to the standards in 'For the Strength of Youth,' you will always choose the right," President Uchtdorf said.
The Tongan youth were told that even though President Uchtdorf is 74 years-old, he carries with him a small copy of the "For the Strength of Youth" card in his pocket every day to help him make good choices.
The program included mini workshops focused on the 19 topics outlined in the "For The Strength of Youth" booklet.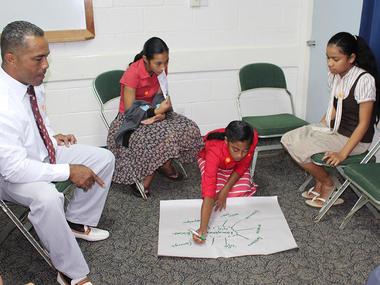 Those in attendance were divided into three groups: 12-13 year olds; 14-17 year olds; and parents and leaders. These groups were led by enthusiastic Latter-day Saint couples from the community who prepared interactive activities for participants.
Keynote speakers, Sam & 'Ana Bing Fonua, spoke to the youth about the importance of education and nurturing their talents. The couple touched on how choices today can impact on the future. Mrs Fonua is the Chief Executive Officer for the Ministry of Internal Affairs of the Government of Tonga, and Mr Fonua owns and operates a local IT business.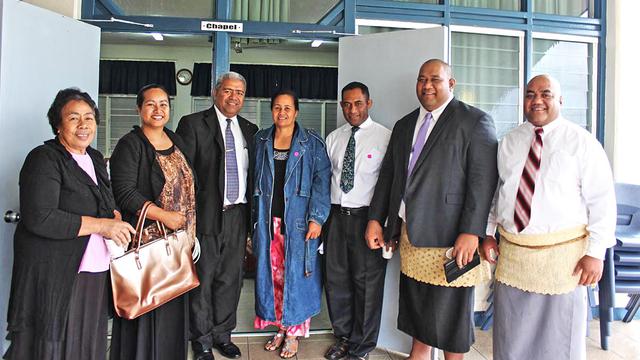 President of the Church's Nuku'alofa Halaliku Stake, Sateki Manakofua, encouraged the youth to make the "For the Strength of Youth" booklet a part of their daily lives. "I hope the youth will use it to help them stay worthy to one day enter the temple," he said.
View a Latter-day Saint video for youth: