Some say that Manase is the one who makes everyone laugh. And it is agreed that Solomon would rather run free outside than sit in a classroom.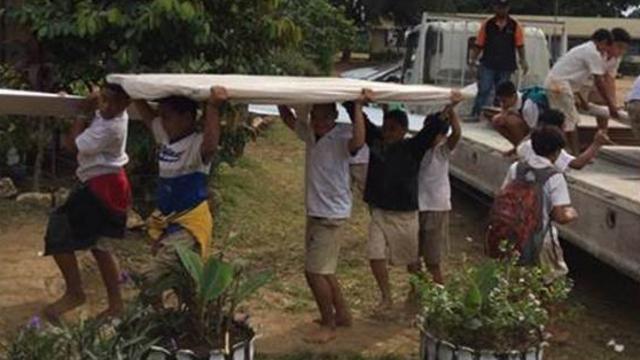 But even though it was the time of year when school was out, the children gathered to help when the repair and remodelling supplies and classroom furniture arrived for Havelu Government Primary School.
The principal, Kalolaine Niukapu, had formally requested help for the most important items as early as October 2015, like replacing the roof on the building that leaked the most. She had also noted that dusty classrooms in the same building desperately needed to be tiled. Paint for the classrooms as well as more desks, chairs, and tables were also on her list, as were replacements for certain doors and windows.
The list of needs seemed beyond fulfilment until LDS Charities became involved. A formal request submitted in April 2016 was approved before the end of May, and by July help began to arrive.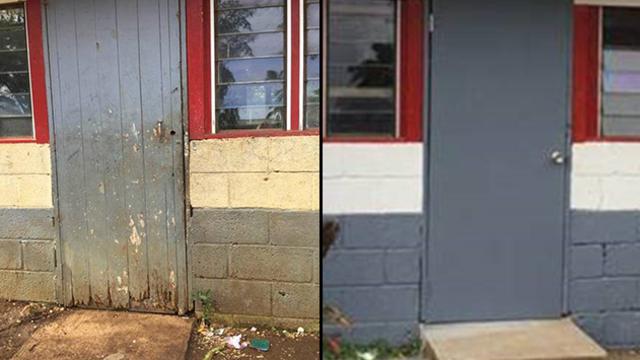 One group of students – all boys – showed up to unload building materials and, later, a shipment of furniture. "Those boys definitely had distinct personalities and one was definitely 'in charge,'" said Sister Becky Lynne Waddoups, a senior missionary from The Church of Jesus Christ of Latter-day Saints who was on hand for the delivery of the roofing supplies. "But he could easily be teased into a smile."
She continued, "The PTA promised to provide the labour. The school waited for a time when the children were on vacation. The roof and rafters were replaced. New doors and windows were installed. The floors were tiled. The improvement is wonderful and the children are enjoying it."
In September, used desks and chairs were also donated to the school. According to Sister Anne Maughan, another senior LDS missionary, "The kids tiled the floor themselves.  The building looks like it was painted and repairs were made to damaged doors. The roof has been replaced and the students are back in their building. . . . The PTA and others provided the workers, a great combination."
Principal Niukapu expressed deep gratitude.  "We are grateful for the help given to our school. Before, we didn't have good furniture for the classrooms. There were students who had to sit down on the floor in class. 
"Now all the teachers are very happy because this furniture helps to lighten their burden and their responsibilities. Also the kids are very happy because they get to sit on a chair. I think we are blessed and so happy because our problems that we were waiting for a long time to be solved, have been solved now."