The year 2022 has been challenging and difficult for members of The Church of Jesus Christ of Latter-day Saints in Tonga. Two weeks after the devastating eruption of the underground volcano and tsunami, Tonga recorded its first two cases of COVID-19 in the community.  
With the increase in positive cases, the Government of Tonga announced a full lockdown that forced all businesses and activities, including schools and churches, to close. 
The days turned into weeks, then a few months, as the Government gave warning of expecting the worst to come. Despite this, members of the Church held worship services at home and waited for the day when things would go back to normal and congregation-based services would resume. 
On 22 April 2022, the Government of Tonga eased restrictions including that churches could hold services if they wished to, on Sundays only. With this new update, some congregations in Tongatapu returned to chapels May 1st after almost 12 weeks of having worship services at home.  
A few members of the Liahona Stake (group of congregations) recently shared their experiences of returning to in-person, congregation-based services.  
Saia Lutui of the Liahona 1st Ward shared that "coming to church today has been uplifting and great seeing members of the ward after being away for a while. Coming back to church took away that loneliness of having church by myself at home without my family because they are overseas."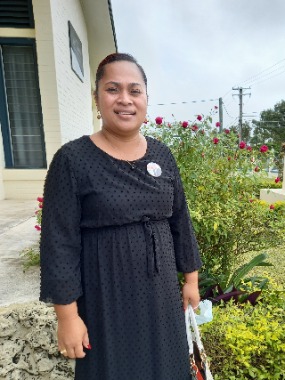 The leader of the women's organisation for the Mapelu Ward, Ina Fawson Taufa, came to church with her whole family. She shared how precious it was to be back with the rest of the ward.
Ina also said, "Having church at home was great to share the sacrament and learn from members of my own family, but there's also a different feeling of coming back to the chapel and seeing everyone else. What matters most is that we still listen and hear from our leaders regardless of where we have church, and that for me is a witness of how Heavenly Father loves all of us as His children." 
Akanesi Nau, a widow from the Mapelu Ward was emotional as she shared how grateful she was to be back at church. "It has been over two months for me not having the opportunity to partake of the sacrament, and today was very special because I partook of the sacrament. 
"Being back to church on a fast and testimony meeting Sunday also gave me the opportunity to share my testimony with my brothers and sisters in the ward. In these challenging times in Tonga, it is great to see our leaders and hear from them as they continue to receive revelation for us. I am indeed grateful."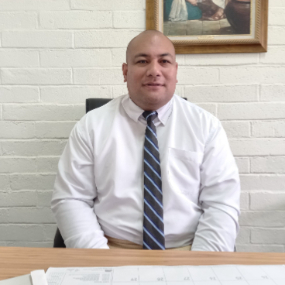 Bishop Henry Liutai of the Liahona YSA Ward was eager to see his young single adult (YSA) congregation. He said, "It was incredible seeing them today. There is a difference between communicating with them via social media and seeing them face to face. Today was very different.  
"I could see the glow in their countenance and see them exercising their faith to come and partake of the sacrament. That made me appreciate each one of them. I've spent almost two hours after church because a lot of the YSA came in and wanted to talk with me.  
"Many of them wanted to go and serve missions, others wanted to further their education, and many wanted to share their plans. This lockdown has opened their eyes to see that there are opportunities out there for all of them whether it will be a mission, a job, or an education, yet they came determined to move forward with faith. Once again, it was great being with all of them today." 
Although Tonga is still in an orange colour lockdown period, locals hope that things will slowly go back to normal due to a decrease in positive cases and community transmission in comparison to where they were a fortnight ago.