Many of the schools in The Kingdom of Tonga were hit hard by Cyclone Gita earlier this year.
Representatives from The Church of Jesus Christ of Latter-day Saints recently saw first-hand the damage that occurred at one such school, Takuilau College of the Catholic Church.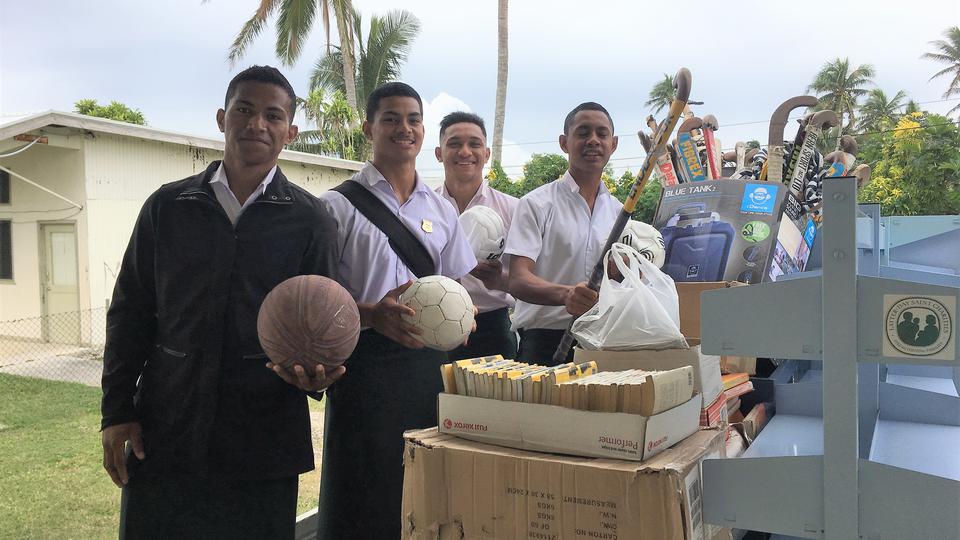 In response to the damage and loss, LDS Charities partnered with Furniture for Schools Charitable Trust to donate to the college's library including shelving, library books, text books, atlases and 50 desks and chairs. The students' eyes lit up when they saw the balls and other sports equipment that were included in the donation.
More supplies are on their way.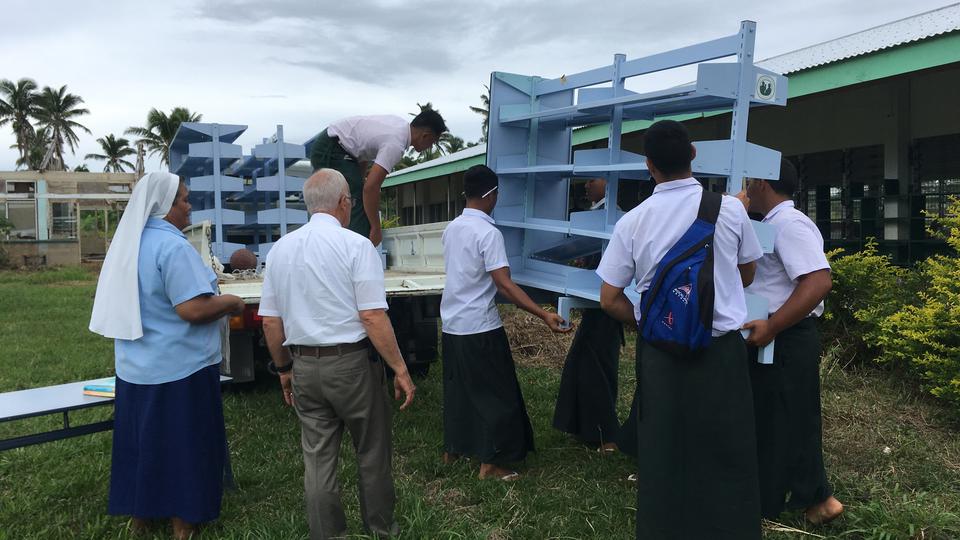 "We need so much help," said Sister Sina, one of the teachers. "Thank you, thank you, thank you."
While touring the library with LDS Charities and other guests, she mentioned that the whole roof came off [during the cyclone] and the rain came down throughout the night. The school salvaged what few books they could and even those were in poor condition. Nearly all the shelving was destroyed when the roof collapsed. Many textbooks were also ruined.
Mormons believe in providing relief and development projects for humanitarian purposes in countries all over the world. Projects operate without regard to the nationality or religion of the recipients. The humanitarian work done by the Church is funded by donations from Latter-day Saints and others the world over, and made possible by volunteers.