Christmas is a time for family and friends, however, the last couple of years have proved difficult with restrictions that have changed the way we celebrate and spread cheer during the Christmas season. 
One of the traditions many members of The Church of Jesus Christ of Latter-day Saints participate in each year is singing Christmas carols at local nursing homes. 
Many residents in nursing homes feel especially lonely around Christmas, with their families distant, or unable to visit for long periods of time. 
With health and safety restrictions, it has not been possible to enter and sing in nursing homes, so Beenleigh Stake (group of congregations) took a different approach to spread Christmas cheer this year. 
Church members took to the use of technology, recording families singing their favourite carols and sharing their festive memories. These recordings were then shared with each nursing home in the stake where staff were able to hold screenings at favourable times for their residents.
Included in these recordings were special performances from Patrice Tipoki (Les Misérables, Wicked), Andrew Prior (Tenori, Ten Tenors) and a range of families, youth and soloists from the stake. 
Three of the nursing homes reached out after their residents had the opportunity to view the video, letting church leaders know that their residents were excited to be given such a special gift.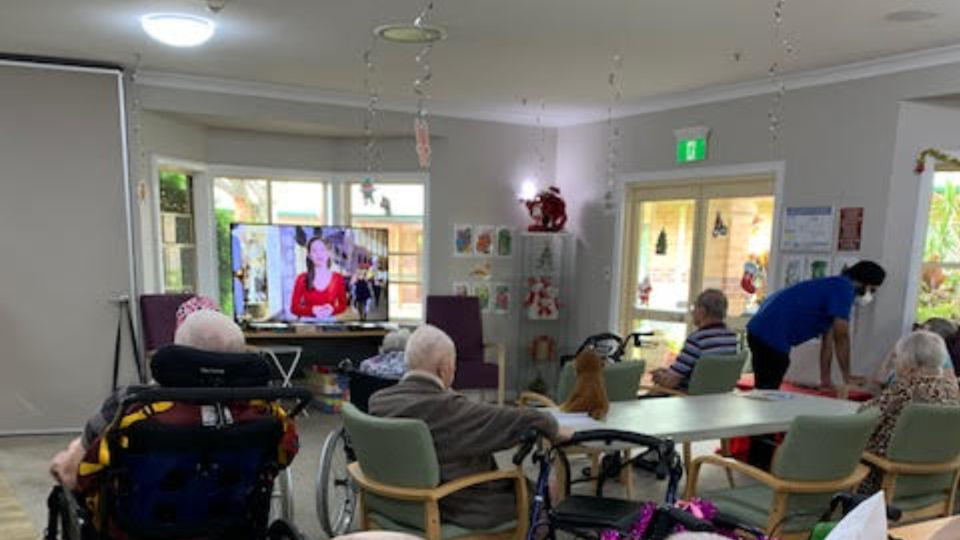 Debe Dewey, a staff member at one of the nursing homes, said, "Thank you for your [video] it was really nice and residents enjoyed it twice, they asked me to replay it."
President Iva, of Beenleigh Stake, said, "It is an honour to be part of an initiative such as this and be able to spread the joy of the season through technology. Although we may not be able to sing to the residents in person, we can take the time to make sure they are included in Christmas. We are always looking for new ways to serve our community and this has been an amazing experience."
Beenleigh Stake plans to expand their community efforts in the coming year and continue to use technology to reach out to spread good cheer. 
To find more ways to serve the community, visit justserve.org.