Meeting Sister Tazuko and Elder Kazuhiko Yamashita from the Pacific Area Presidency of The Church of Jesus Christ of Latter-day Saints was like "being with family," says New Zealander, Paul Roberts.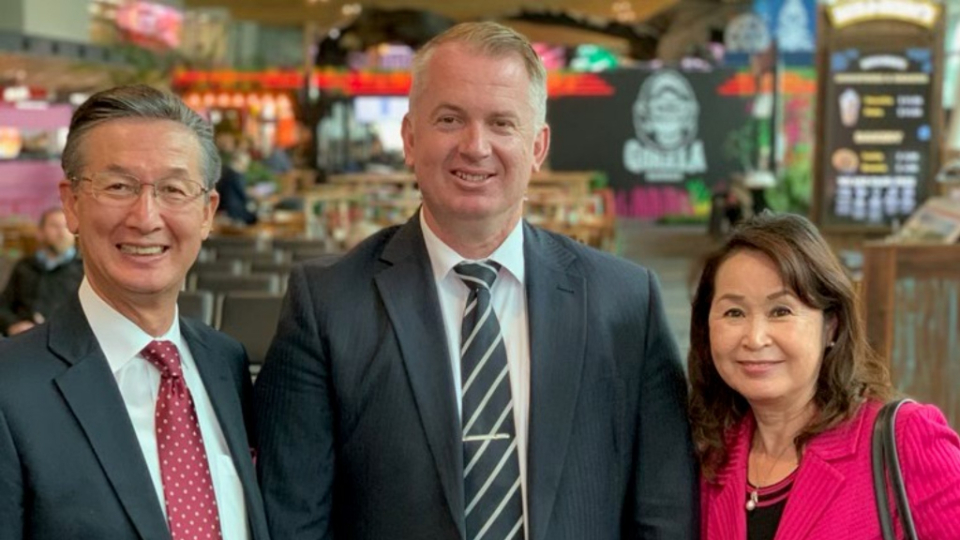 "When you meet a Japanese person for the first time you say Hajimemashite," explains Paul.  
Sister Yamashita said to me, "I've met you before."
"I was three!" Paul laughs.  
Although Paul doesn't remember that meeting he says, "it was nice to be able to spend time with them and know that we are like family, we are close."
Paul's family lived in Japan from 1979-1982, when his father Michael A. Roberts served as President of the Japan, Tokyo North Mission. 
Sister Yamashita was one of the young missionaries in President Michael and his wife, Sister Christine Roberts' care. 
Paul says that his upbringing was "sown in Japan."
"My father was a young missionary in Japan. I lived it with my parents. I've lived it myself as I was called back to Japan to serve a mission."
"But it's not just serving in Japan, it's service in general," he says. "Continuing to serve in New Zealand, in our own country, certainly does unite people from a wide range of backgrounds."
He adds, "We instantly can feel close to people because we have the same beliefs, the same goals and because we have been through some of the same challenges together."
"The gospel of Jesus Christ is very unifying in that way."