"Francis Heremaia reckons he's whole again now that he has his Bible back," reports the Northern Advocate today.
"The Whangarei taxi driver lost his Bible and Book of Mormon about two weeks ago in the city after dropping off a passenger."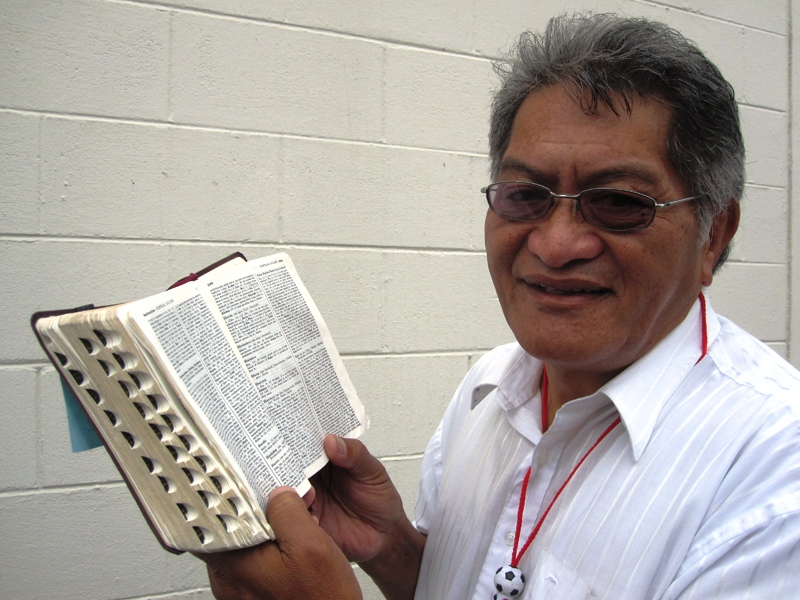 Photo Courtesy:  New Zealand Herald
Mr Heremaia told the newspaper: "I have it tucked under my seat in the taxi and it must have somehow been knocked out of place and fallen out."
Read more at the Northern Advocate.
Read about the scriptures Latter-day Saints consider to be sacred: The Bible, The Book of Mormon, The Doctrine and Covenants, and The Pearl of Great Price.