In response to the spread of COVID-19, The Church of Jesus Christ of Latter-day Saints has advised all missionaries scheduled to enter missionary training centers ("MTC") in Provo, Utah, or Preston, England, that they will be trained remotely by video conference.  Missionaries from regions where government officials are restricting activity will also be trained by video conference.  The temporary virtual training program will help prepare missionaries for the field while minimizing risks related to communicable disease.
Nineteen-year-old Joshua Egan from Sydney Australia was called to serve in the India Bengaluru Mission and was scheduled to begin his training at the Manila Philippines MTC on the 8th of April.  Because of COVID-19 restrictions Elder Egan will complete his training from his home in Sydney.
At first, Joshua was devastated when he heard the news because he wanted to go to the MTC so badly. 
He said, "It took a day to process and let it sink in. But having my family support me and try their best to give me my own space to work was really sweet. I just accepted that this is how it's gonna be and after my first few classes, seeing how much effort the teachers are putting in to make it feel special is appreciated.  Also seeing how many other missionaries are experiencing the same situation helps." 
Elder Egan's family embraced the virtual training program by converting a room in the house into an MTC office. They set up a desk with a laptop and all the electronics he needs to be able to connect with the remote MTC training program.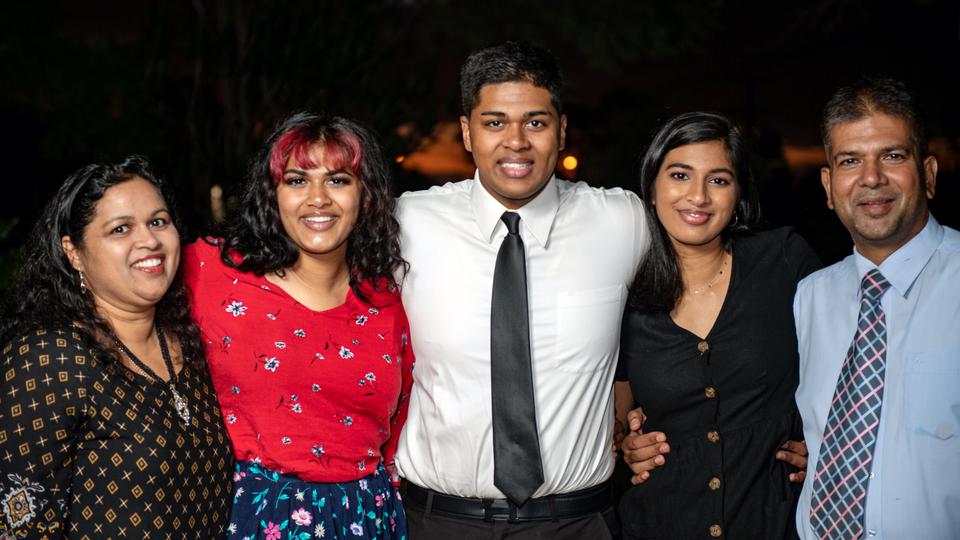 The family decided that in order to support their son, they would stop watching TV and only listen to inspiring music for the next three weeks. They said they would "do our best to become a 'Missionary in Training Family,' and to support him with his schedule."
Joshua's mother, Hazel, said, "We are excited to have a missionary at home and for the special spirit that it brings to our family. We are grateful to have our son with us at this difficult time."
Joshua's older sister, Julia, served a mission in Tonga three years ago and was trained in the Provo MTC. She was excited to support him and said that she would try to replicate the MTC experience for him as much as possible, and she reassured him that she would get up and exercise with him in the mornings and have activities in the evenings. For example: Tuesday night – Pizza; Wednesday night – devotional; Thursday night - church movies.   
Elder Egan started his three-week video training this week and upon completion he has been temporarily assigned to the Australia Perth Mission.
He said, "All I can do is trust in God that whatever his plan may be, even if it's different from mine, there is a reason for it. I just hope I still get to serve regardless of the place."