Members of several faiths gathered in November at the Hornsby Baha'i Centre of Learning to commemorate the 100th anniversary of the passing of of 'Abdul'l-Bahá who was the eldest Son of their Prophet-Founder of the Bahá'í faith.
Representatives from Jewish, Islamic, Christian, Buddhist, Hindu and Baha'i faiths shared a scripture from their respective holy scriptures during the meeting. Together with angelic singing from Baha'i members, the meeting was exceptionally respectful, peaceful and unifying. The Hon. Philip Ruddock was also in attendance.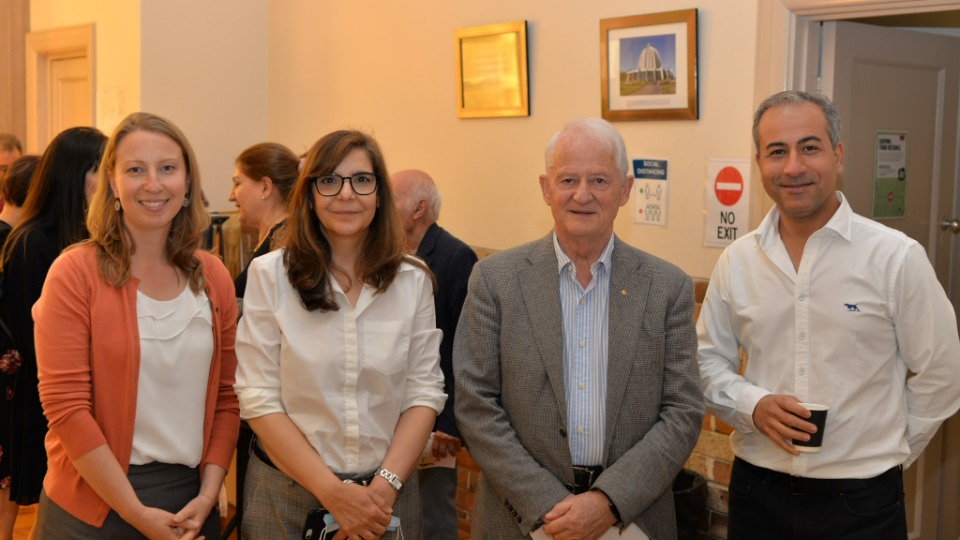 Professor Bijan Samali shared a history of their faith and the dedicated work of Adbul'l-Baha as he led the faith after his father's passing, calling himself the 'Servant of the Bahá'. Dedicating his life to the peaceful service of mankind.

His life showed an interesting parallel to the history of The Church of Jesus Christ of Latter-day Saints and other Christian faiths. Joseph Smith, Paul the apostle and Adbul'l'Baha were all dedicated to their religion and all, at points in their lives, were imprisoned or banished. Their lives inspire others to love and serve God.
Ms Suzi Perryman, representative from The Church of Jesus Christ said, "It was wonderful how willing the Baha'i community are to work towards unity and service in our community. I look forward to planning combined service projects with them in the near future."
A respect for the diverse beliefs and unique contributions of all the world's faiths is one of the hallmarks of The Church of Jesus Christ of Latter-day Saints. From the faith's earliest days, Joseph Smith elevated the principle of religious liberty and tolerance: "We claim the privilege of worshiping Almighty God according to the dictates of our own conscience, and allow all men the same privilege, let them worship how, where, or what they may" (Articles of Faith 1:11).
Read more about The Church of Jesus Christ of Latter-day Saints and interfaith relations here.