Elder Adolf J. Johansson, Area Seventy in The Church of Jesus Christ of Latter-day Saints, attended an interfaith gathering on Tuesday March 19 in Suva.
The meeting was held in support of the Muslim community after the Christchurch New Zealand shootings last week. 
The vigil was held at the Holy Trinity Cathedral in Suva and supported by the Diocese of Polynesia, the Dean of the Holy Trinity Cathedral, the Pacific Conference of Churches and the Fiji Council of Churches, together with the United Nations Office for the Commissioner for Human Rights in the Pacific.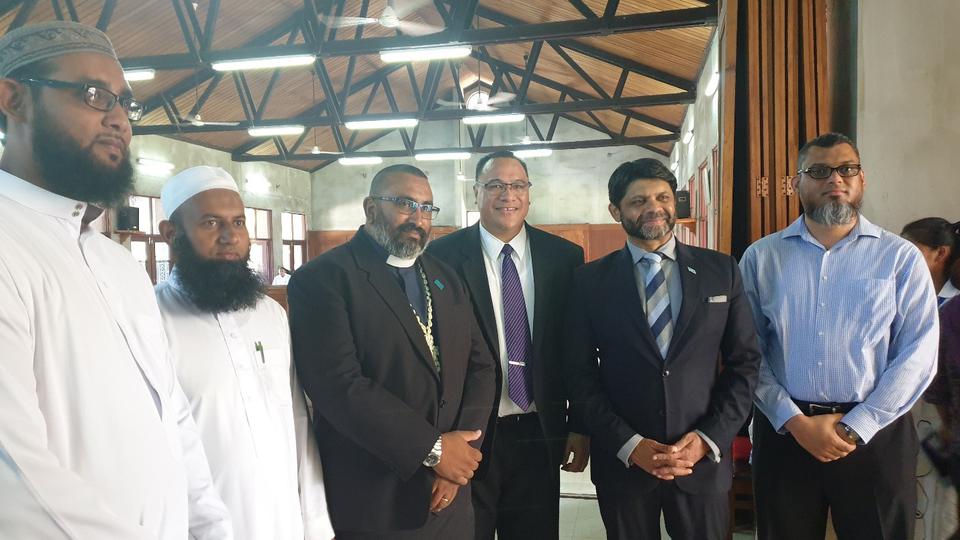 The event began with the lighting of 50 candles representing those who died in Christchurch. Three of those candles represented citizens of Fiji.  
It was an expression of the people of Fiji's love and support for the Muslim community during this difficult time, according to Elder Johansson.
 
Representatives of the Fiji Muslim League, other faith communities, civil society, the diplomatic corps and the Fijian government were present. 
His Excellency Jonathan Curr, New Zealand High Commissioner, offered words of gratitude for the support given to New Zealand and its people.
The Honourable Aiyaz Sayed-Khaiyum, Attorney-General of Fiji, also spoke. 
The meeting was open to the public. 
Elder Johansson said, "We must never forget that we are all children of God. We must protect our freedom to worship God and ensure humanity is upheld by loving our neighbours as ourselves."