Students from the College of the Marshall Islands Nutrition 114 class who have been cooking in the college's marine science laboratory for the past eight years will now move into a new, fully stocked kitchen.
LDS Charities (the welfare arm of The Church of Jesus Christ of Latter-day Saints) provided funding for the new facility which includes stoves, refrigerators, freezers, cookware and kitchen utensils.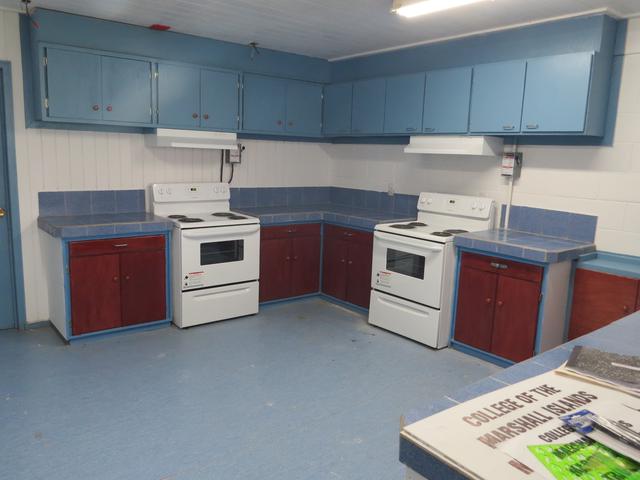 "The Church is always looking for ways to help the community, especially with health needs," said Elder Craig Preston, a full-time missionary serving with his wife Nancy Preston.
He said the idea for the kitchen presented itself in an issue of the Marshall Island Journal which reported the college nutrition class needed help as they were cooking in a laboratory.
LDS Charities approached officials at the college with an offer to help, and a plan to fund the new kitchen was put into place.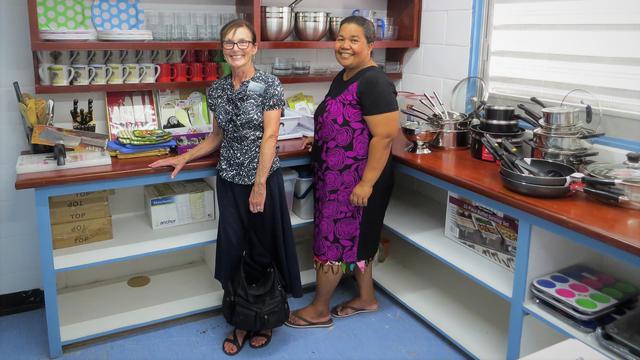 Dr. Theresa Koroivulaono, president of the college, thanked the Church for the new facility then she and Sister Nancy Preston officially opened the new kitchen with a ribbon cutting ceremony.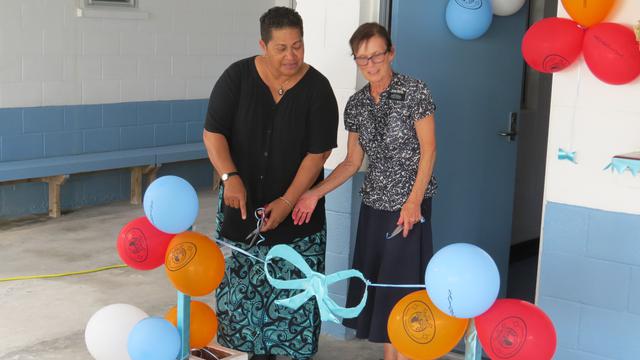 Watch a short video on LDS Charities' food and nutrition programs: