On a beautiful, windy day in Hamilton, New Zealand, Sister Sharon Eubank, first counselor in the  Relief Society General Presidency, and Sister Becky Craven, second Counselor in the Young Women General Presidency of The Church of Jesus Christ of Latter-day Saints, enjoyed a wonderful moment in time at the Matthew Cowley Pacific Church History Centre.
Elder and Sister Garlick, missionary guides, led a detailed and informed tour that included beautiful artifacts representing the history of the Church in the South Pacific, accounts of missionaries coming to the area, and individual inspiring stories.
Sister Eubank said she was "so impressed with the museum; its beauty, creativity, and interactivity."
Brother Ron Craven, husband of Becky Craven, was touched when he discovered a history and pictures of his father who served in New Zealand as a missionary companion to Elder Glenn L. Rudd.
As a young man, Elder Rudd served as a missionary when Matthew Cowley was mission president. They became life-long friends.
Matthew Cowley had a long history of friendship with the Māori people. Matthew Cowley, who the Centre was named after,  was later called to be a member of the Quorum of Twelve Apostles of The Church of Jesus Christ of Latter-day Saints.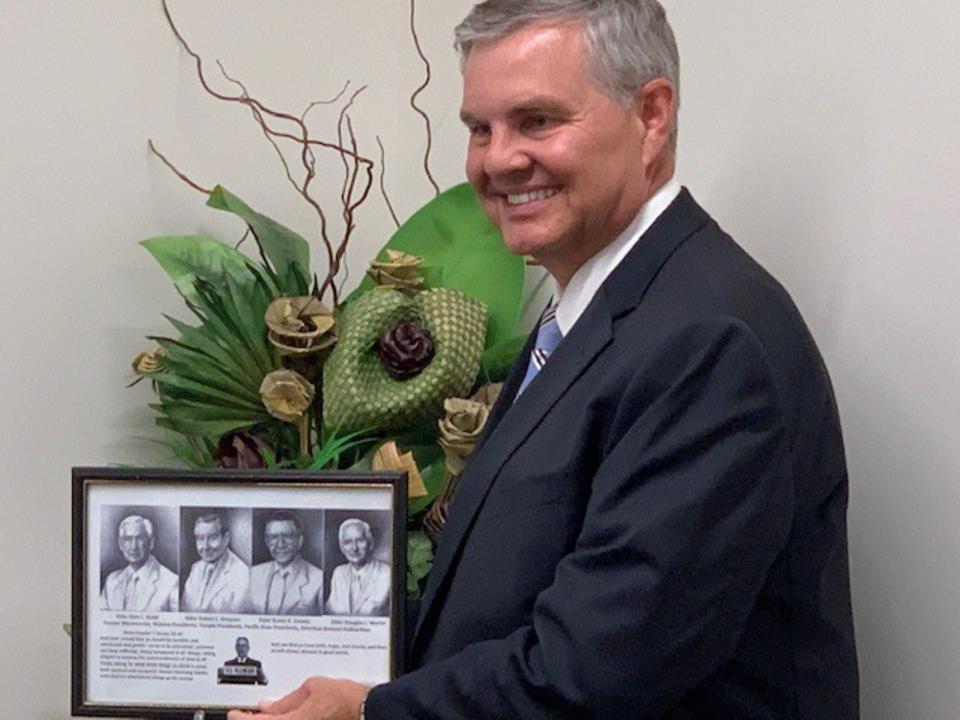 Sisters Eubank and Craven came to Hamilton as part of their Pacific visit this month that included Port Moresby, Papua New Guinea; Brisbane, Australia; and Dunedin and Christchurch, New Zealand.
Their trip concludes in Fiji.