More than 600 Samoan Latter-day Saint teens gathered recently to participate in a youth conference held in Upolu, Samoa.
The FSY ("For the Strength of Youth") event, which is part of a worldwide initiative that focuses on youth, invited all between the ages of 14-17 to attend.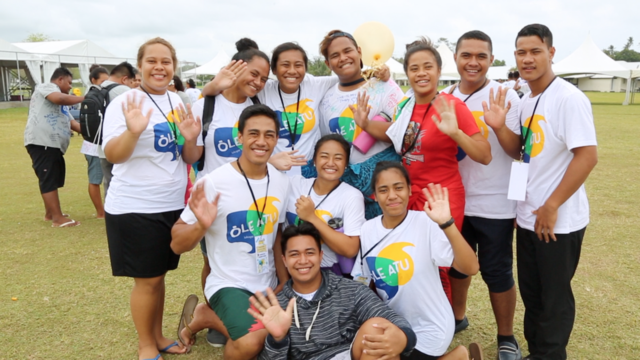 "Something happens here that can only happen here. Hearts are changed!" Elder Meliula M. Fata, an Area Seventy of The Church of Jesus Christ of Latter-day Saints, shared.
Though there was plenty of fun and games to enjoy, it was, more importantly, considered a life changing experience.
According to George Paramore, 17, "If you didn't come to FSY, you missed out. We learnt so much and my testimony has grown."
The teens spent several days participating in activities, devotionals, workshops, dancing and service projects all focusing on the theme: "Ask in Faith."
The importance of personal scripture study was a common thread throughout the conference.
According to Elder Fata, people experience a "spiritual change" at FSY.
"The young people learn from each other and many life-long friendships are made."
For many it was a life changing experience and exceeded expectations.
"I actually thought it was going to be boring but now I feel so happy," Summer Brown, 15, said. "I'm going to miss FSY and the people so much."
Watch a YouTube video featuring the young people taking part in the conference, including an emotional farewell at the close of the event.
https://youtu.be/M-bgNqG53-4
The For the Strength of Youth program is a worldwide initiative that focuses on youth between the ages of 14-17. Its purpose is to gather in a large group and strengthen one another in living the restored gospel of Jesus Christ.
Earlier this year, a similar FSY camp was held at the Vaiola College campus for the youth of Savaii.