On Sunday, September 23, 2018, Judge John Clifford Wallace, Senior Judge and Chief Judge Emeritus of the United State Court of Appeals, attended an evening devotional organised for young men and women of The Church of Jesus Christ of Latter-day Saints in Apia, Samoa.
Judge Wallace, also a member of the Church, greeted the young attendees following the meeting.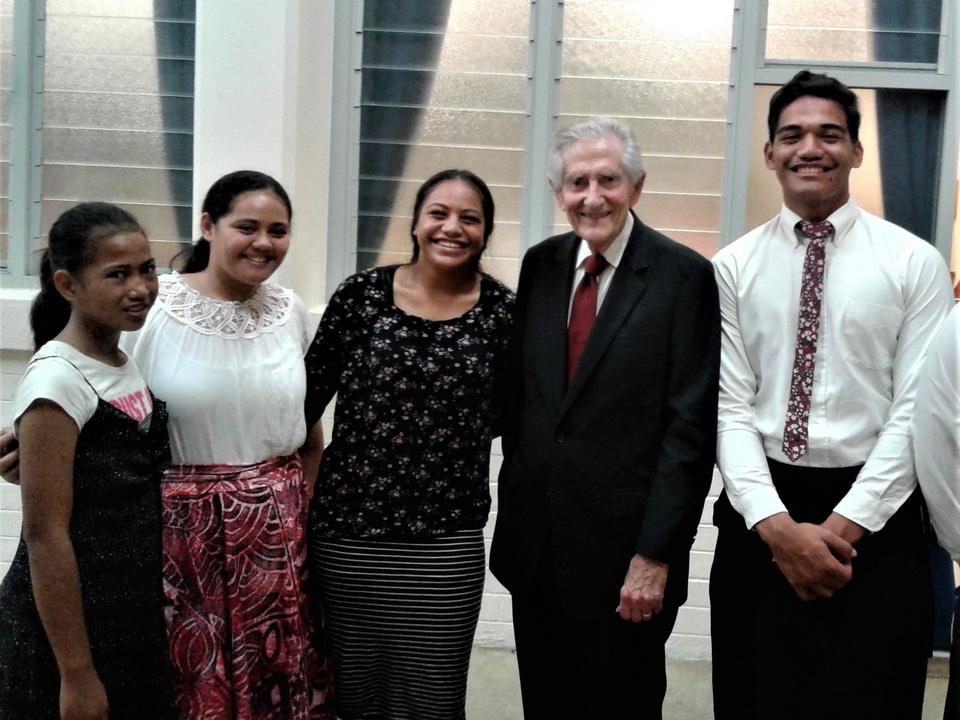 He is in Samoa this week to speak at a conference of Chief Justices from around the Pacific.
Read more about the conference here.