Buttons have been collected, cleaned, and will be displayed for each of the 1.5 million Jewish children put to death during the Holocaust. The display, when complete, will act as a powerful reminder that we should never forget these children.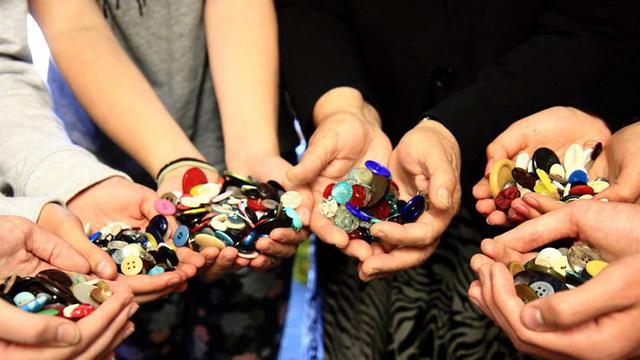 Image credit: The Holocaust Centre
A group of volunteers from The Church of Jesus Christ of Latter-day Saints have made several visits to the Holocaust Centre of New Zealand to give service. They have cleaned buttons and enjoyed association with members of the Jewish community who serve there.
Lance Pemberton, Latter-day Saint bishop, said, "It is a great thing to be able to serve others. As you pick up one button and clean it, it helps you realize that it's a child's life that was represented. So, in small random acts of kindness, that is why we serve and we love to help."
The Button Memorial Project was initiated several years ago by children from Wellington's Moriah Jewish School. The project took two years to complete and when announced, buttons came in from all over the world, including New Zealand, Germany, Norway, the Netherlands, the United States, France and Poland.
Inge Woolf, founding director and a Holocaust survivor, said, "It's a very wonderful project and everyone that's involved in it is very dedicated to making this a unique project, a children's memorial, to the children that died in the Holocaust." 
She expressed gratitude to the volunteers "for coming and joining us in this wonderful project."
Watch a video by BYU student Paesha Tuttle to experience more of this remarkable story.