Missionaries in the Tonga Nuku'alofa Mission of The Church of Jesus Christ of Latter-day Saints are especially blessed to have President Hakeai V. Piutau and Sister 'Ana Seini Folauas as their new mission leaders.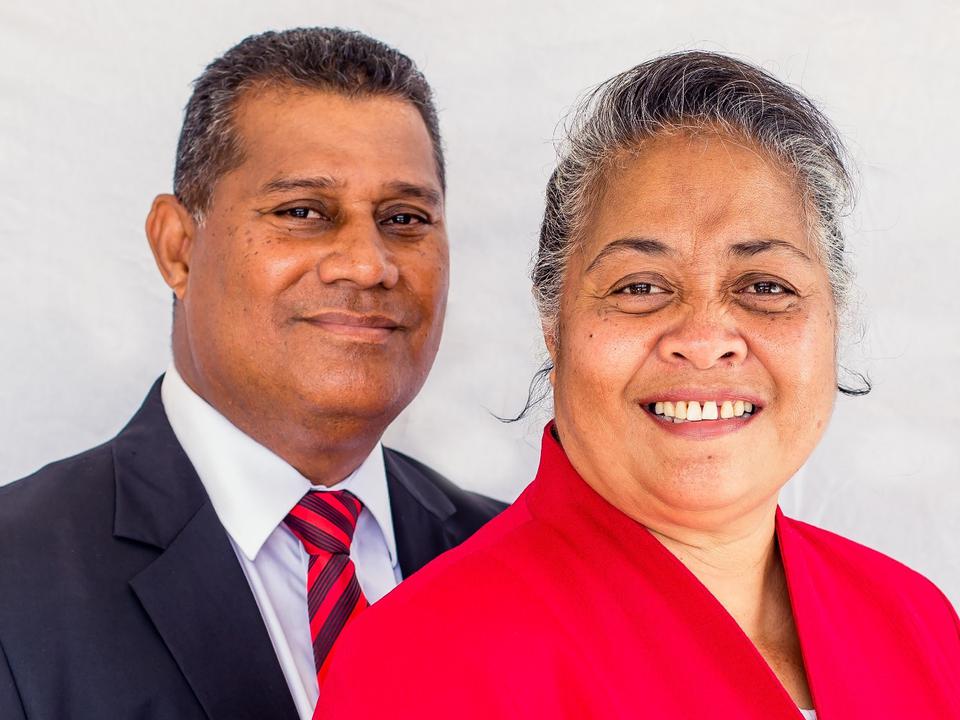 With "mixed feelings of being excited and scared," President Piutau started his three year calling alongside his wife in June. 
When they first arrived they toured the entire mission getting to know all the missionaries. President Piutau reminded the missionaries that their work is not theirs alone. 
"We are not alone in doing this, the Lord's work," he said.   
The soft spoken president's theme for the mission is found in Doctrine and Convenants 31:3, "Lift up you heart and rejoice, for the hour of your mission is come; and your tongue shall be loosed, and you shall declare glad tidings of great joy unto this generation."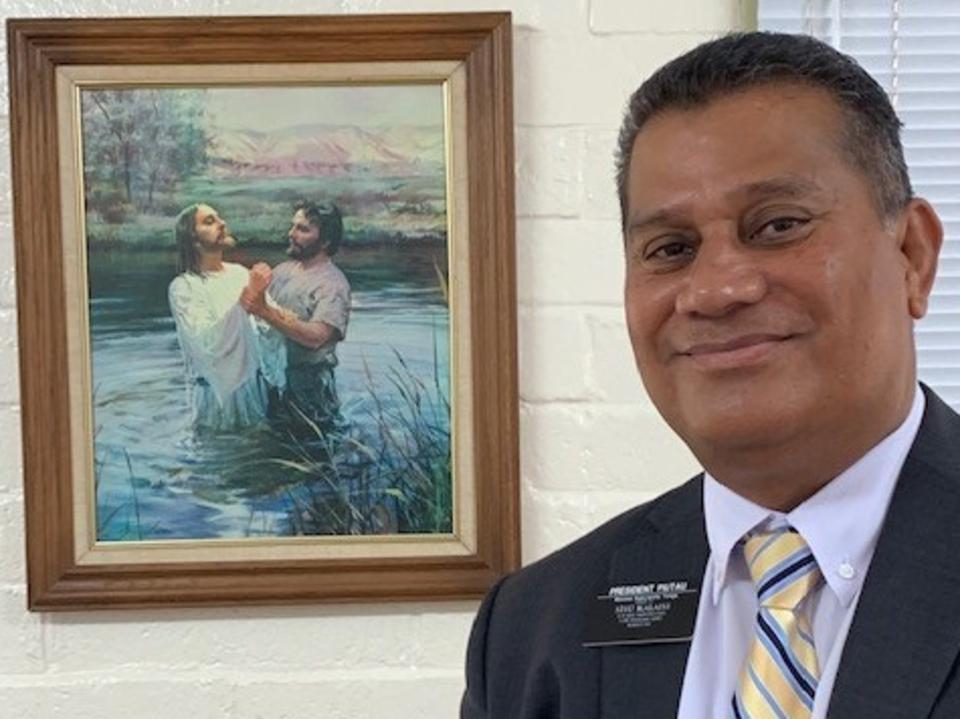 Many years of service give President Piutau the experience he needs for his new role shepherding young men and women. 
His career includes 33 years in education, 14 years as coordinator of Seminaries and Institutes for the Church, stake president twice, and Tongan Public Affairs Specialist for the Church.
167 missionaries serve in the mission which is headquartered in Nuku 'Alofa, Tonga, across the road from the Nuku'alofa Tonga Temple.
President and Sister Piutau lead missionaries in teaching the restored gospel of Jesus Christ to interested individuals and families, and in giving regular community service.
These missionaries include young men and women who range in ages 18 to 25 as well as some senior-aged couples.
President and Sister Piutau are the parents of five children.