The recent global message of hope, healing and unity, given by Russell M. Nelson, president of The Church of Jesus Christ of Latter-day Saints, was widely viewed in the Pacific.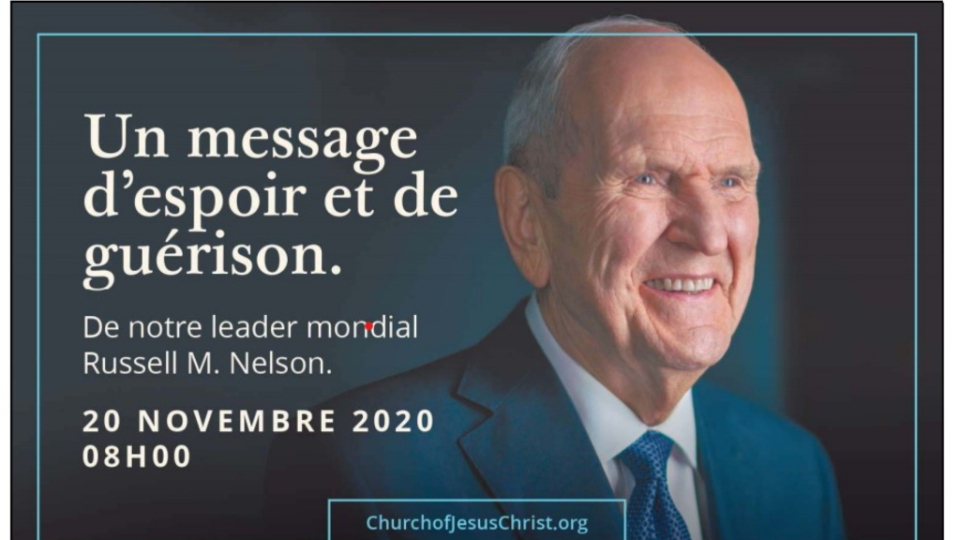 Newspaper articles, such as the Fiji Sun, and advertisements in Australia, Tahiti, Fiji, and Samoa, as well as social media announcements in French, Samoan, Tongan and English invited people to tune in.
President Nelson's message was broadcast on radio and television in cities in Australia, New Zealand, Cook Islands, Tahiti, Fiji, Tonga, Samoa, Kiribati, and Papua New Guinea.
The Prophet offered a prayer of gratitude and invited everyone, everywhere, to do two important things to help heal our fractured relationships and communities: turn social media into our own gratitude journal for the next seven days and say a prayer of thanks.
Since then many members and friends of the Church have posted their reactions to this message.
Ailine Leggett from Rabaul, Papua New Guinea, commented, "I am so grateful and give thanks to my Heavenly Father for modern technology so I can listen to our modern prophet's voice, President Russell M. Nelson, this morning."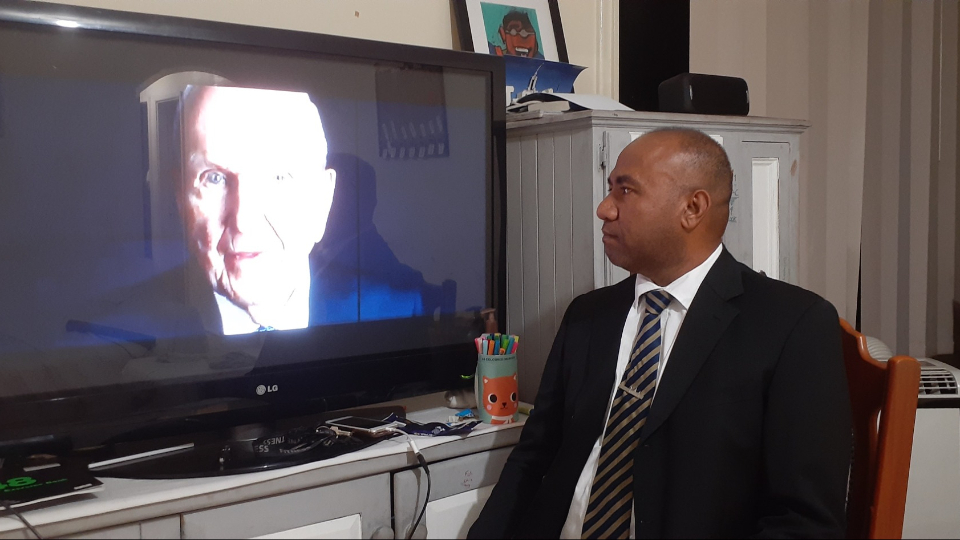 Makamaile Manakofua, of Tonga, wrote a message to President Nelson, "…during this hard time in life of COVID-19 you comfort us, you give us peace, hope and trust that our Father in Heaven [is] still guiding us. I am grateful for your leadership and sharing your experiences and may the Lord bless you with health and peace."
Rosabel Helina Tuatagaloa, from Samoa, shared that a friend invited her to watch the message. A friend of the Church, she said, "[President Nelson] has shown us that whatever comes our way, we should always give thanks to our Heavenly Father for all the blessings he has poured upon us and for his unconditional love." She then listed many things she is grateful for.
Veronica Strong, residing in Auckland New Zealand, wrote simply, "Yes I will! President Nelson."
Many people have expressed their gratitude to President Nelson for his message. John Melelini Luki Taula said, "…made me teary with gratitude in my heart. I'm grateful for our living prophet." And Tone Sr Vuki wrote, "Thank you President Nelson for giving us this great prophetic message, what a blessing indeed."
Through the next week, throughout the Pacific and beyond, gratitude will be uppermost in the hearts and minds of many.
Visit GiveThanks.ChurchofJesusChrist.org to read and watch the Prophet's video message in many languages. While there, you can also read President Nelson's personal account of when and how he received inspiration to offer this global prayer of gratitude.