Journalists from EMTV, NBC TV, The National newspaper, FM 100, and PNG FM attended a meeting yesterday with members of The Church of Jesus Christ of Latter-day Saints in Port Moresby.
The event was held to familiarize news media professionals regarding the Church's Port Moresby Papua New Guinea Temple, which will be constructed over the coming years in the Badili Hill area of Port Moresby.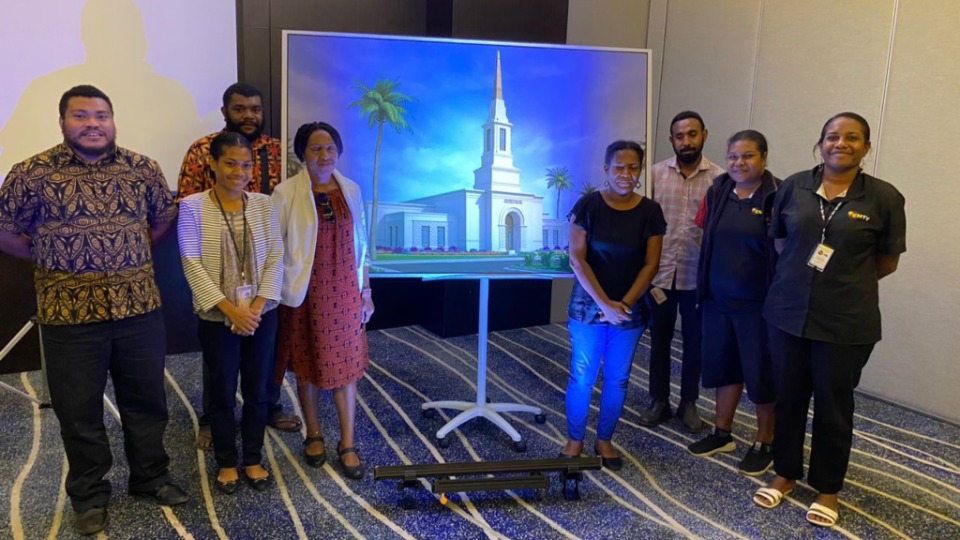 Ground will be broken on the site on 22 April to officially signal the start of construction. Elder Peter F. Meurs of the Church's Pacific Area Presidency will preside at the groundbreaking event.
Reporters were shown a video of Church Apostles Elder Gary E. Stevenson and Elder Dale G. Renlund giving a virtual tour of the interior of the Washington DC Temple during a public open house in 2022.
A video featuring President of the Church, Russell M. Nelson—whom Church members look to as a Prophet of God—was also shown.
In the video, posted on Palm Sunday (2 April), President Nelson shares an Easter message with the world, and an invitation to forgive another person this Easter season.
Yesterday's event was led by President Moasope McCarthy, a Port Moresby Church leader; Martin Liri, national communication director; and Jeff Cummings, the Church's regional communication director for Australia and Papua New Guinea.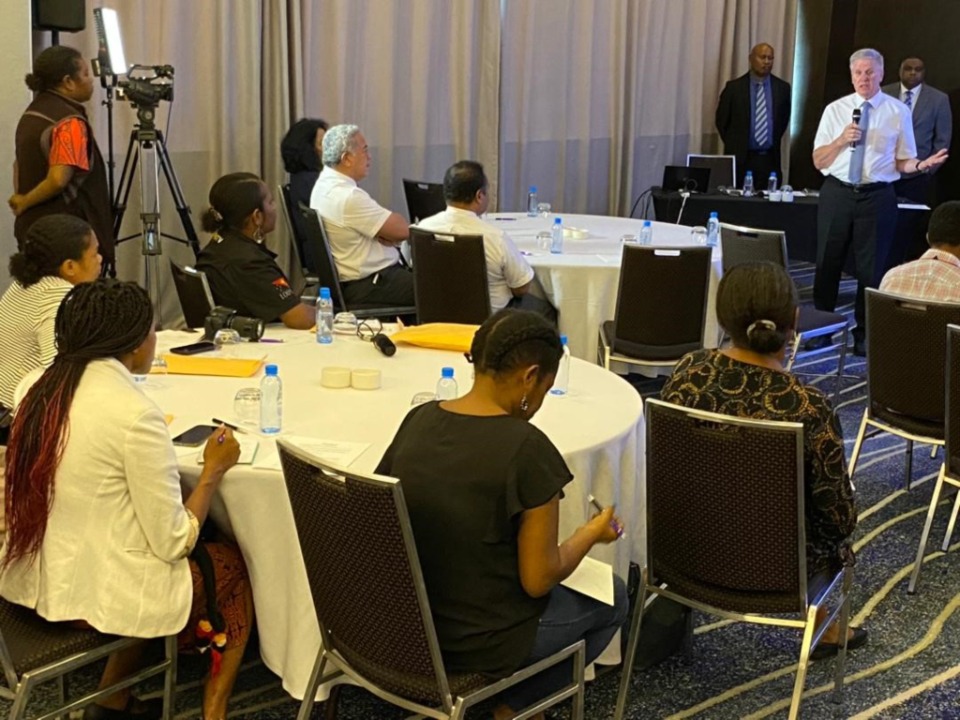 Discussion at the meeting focused on the purpose and construction plans of the temple, President Nelson's message, and the Church's ongoing humanitarian efforts in the country.
The journalists were also made aware of special Easter worship services taking place in the 92 congregations of the Church across Papua New Guinea this Easter Sunday, 9 April, to which they and all are invited to attend.
Watch a video from 2020 featuring Papua New Guinean Latter-day Saints reacting to the news of a temple to be built in their homeland.