Elder Ian S. Ardern and Elder K. Brett Nattress of the Pacific Area Presidency of The Church of Jesus Christ of Latter-day Saints met with youth and young adults on Sunday evening 28 March in an online "Face to Face" event.
Elder Ardern was accompanied by Sister Paula Ardern and Elder Nattress was accompanied by Sister Shawna Nattress.
A live audience comprising youth from Auckland were joined by others across Oceania from French Polynesia to Perth.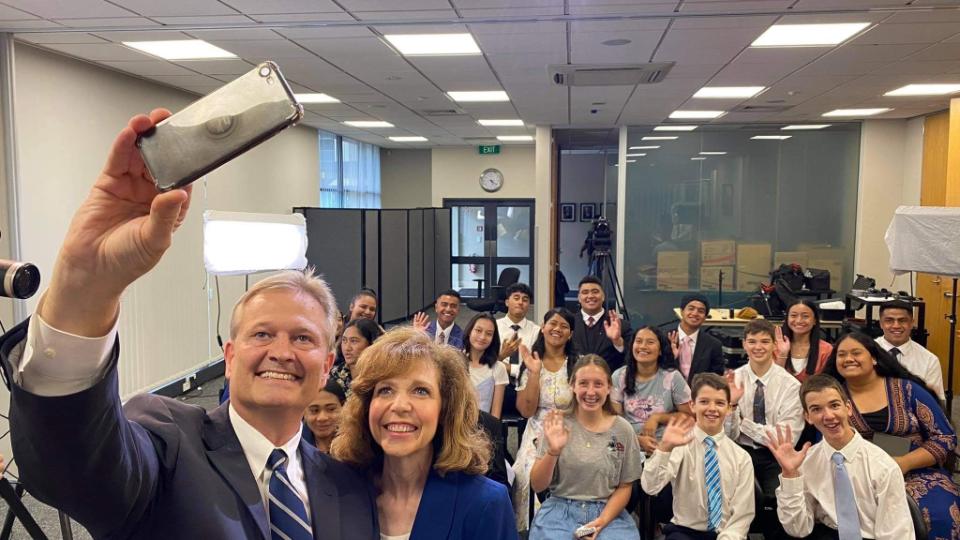 The Church leaders, youth and young adults discussed ways to serve God and others through missionary efforts, now, and as full-time missionaries in the future.
Watch a recording of the Face to Face broadcast on the Church's Pacific Area Facebook page.