Soon after Typhoon Haiyan ripped through the Philippine city of Tacloban in 2013, Elder Ian S. Ardern—a New Zealand-born General Authority Seventy in The Church of Jesus Christ of Latter-day Saints—travelled from Manila to the disaster-hit area to find, comfort and rescue missionaries who were serving there.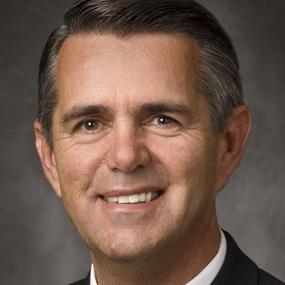 Once the young missionaries had been accounted for and gathered together, Elder Ardern led some through flooded streets littered with cars, rubble and other debris to an airport. All the flights out of the city were booked so he made calls, talked to people, and prayed. Miraculously, he was able to get all of the missionaries out on a military C-130 transport and by boat.
While this may be one of the most dramatic chapters in Elder Ardern's life and ministry so far, it is typical of the spirit of his service over decades.
Alongside his wife, Sister Paula Ardern, Elder Ardern has spent the last six years in the Philippines and the United States, serving in a number of leadership assignments.
During that time, the couple have met with Latter-day Saints and many others, in cities, towns and villages. They have sat with families in the toughest of circumstances, offering a listening ear, love and hope.          
After five years ministering to the people of the Philippines, and then one year at the Church's headquarters in the USA, the Arderns are heading home to New Zealand.
Elder Ardern will serve as second counselor in the faith's Pacific Area Presidency.
Along with two other leaders, Elder O. Vincent Haleck and Elder Craig A. Cardon, he will help leaders, members and missionaries of the Church from Australia to French Polynesia, and from Papua New Guinea to New Zealand.
"Sister Ardern and I look forward to our return home—and who wouldn't, for home is where your heart is," Elder Ardern says.
He adds that "of the last twelve years, nine of them have been spent away from home on Church assignments."
That included three years leading the Church's mission in Fiji, Vanuatu, New Caledonia, and Tuvalu, with one year of that time including Kiribati.
Elder Ardern was born in Te Aroha, New Zealand on February 28, 1954.  The quiet town, surrounded by dairy herds and hot springs, was a magical place for young Ian.  His family lived at the base of a forested mountain called "the mountain of love" (Te Aroha means love). He grew up in a home that was built of native kauri timber over 125 years ago. The home was later sold and converted into a bed and breakfast.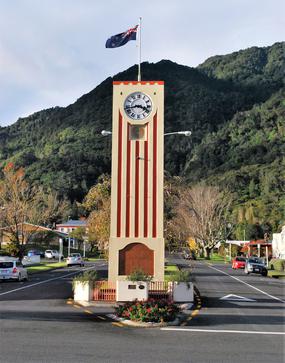 He recalls that the local swimming pool "was just a stone's throw away." The mountain was his "playground," and the neighbouring parkland and forests his "personal retreat."
Ian Ardern was baptized in the Latter-day Saints' O'Neil Street chapel in Hamilton, as there has never been a Latter-day Saint branch in Te Aroha.  He and some of his siblings attended worship services in Paeroa at the scout hall.
"My parents were not baptized when I was, that came some years later," Elder Ardern recalls.
"They were good parents, and ensured that some of my brothers and a sister made it to church fairly regularly by taking the bus from Te Aroha to Paeroa."
"At my baptism," he says, "I became a first-generation member of the Church and am so pleased that there are now three strong generations in the chain of membership."
Elder Ardern's youthful testimony was, as he recalls, "incubated by the humble members of the Paeroa Branch."
Elder Ardern's daughter, Lian Warwick, uses one word to sum up her father's character and approach to life: "Service."
"He is always willing to stop what he is doing and help, whether it be [to help find] a family member's misplaced shoe or [assist] a neighbour in need."
She went on to describe her father as a peacemaker and one who would go to great lengths to foster harmony in their home.
Speaking of both her mother and father, Lian says, "Our family has been blessed by their service and even though they have been far away from us [over the last six years], we feel their love strongly."
Describing his wife, Paula, Elder Ardern says, "She is my strength in so many ways and I am grateful she is at my side."
He continued, "Her spiritual strength comes because of how she was raised and also because she nurtures her soul daily by prayer, reading, studying, pondering and applying the scriptures.  As a mother, Sister Ardern has been the cradle of goodness as she has raised our four children in righteousness."
Of her husband, Sister Ardern says, "I thank my Heavenly Father every day for a husband who is a man of God.  He has always put the Lord first in his life and puts me first in our marriage."
"We have enjoyed our varied experiences over the last six years," Elder Ardern says.
"We have learned much and look forward to learning more and contributing to the building of the Church in the Pacific.  We come as humble servants with a willingness to share and learn so that all might be edified."
Read more about Elder Ardern and his new assignment in the Pacific Area Presidency.
Watch Elder Ardern speak to a worldwide audience during the October 2011 general conference of The Church of Jesus Christ of Latter-day Saints.