When the Tauranga Tongan Branch of The Church of Jesus Christ of Latter-day Saints holds its first meeting at 1:00 pm on Sunday 25 March it will be the first time that members of a Tongan congregation will hold ongoing Church services in their native language in the Tauranga Stake (a group of congregations) since its formation in 1997.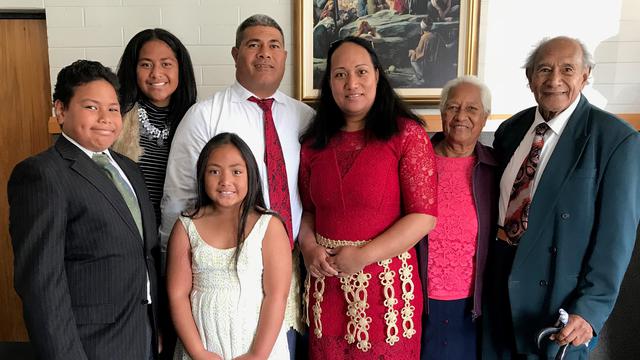 The congregation is expected to open with about 40 people drawn from the Tauranga, Mt Maunganui, Te Puke and Katikati areas.
Presiding over the Tongan congregation will be President Folau T. Alusa. Meetings will be held at the Tauranga Stake Centre at 884 Cameron Road.
For many Tongan members, the English language has been a barrier to participating in Church services.
"We want to support all members within the stake boundaries," says local Church leader, Francis Fitzpatrick.
"This new formation will bless the Tongan members and offer them the ability to worship in their own language."
All meetings will be conducted in the Tongan language with the exception of children and youth classes which will allow the younger people to learn and practice English.
President Fitzpatrick said that creating this new congregation would be "a highlight of his tenure" and would be "a special, tender moment" for him.