Senior Fiji leader, Ro Teimumu Kepa, visited with members of The Church of Jesus Christ of Latter-day Saints in Nausori on Tuesday 22 September.
Mrs Kepa heads the Burebasaga Confederacy that covers three quarters of the island of Viti Levu and the areas covering the Church's Nausori Fiji Stake and Lautoka Fiji Stake.
This was the first time that a High Chief has visited with leaders and members of The Church of Jesus Christ of Latter-day Saints. Mrs Kepa came to the Nausori Stake Centre in response to a personal invitation from the stake president, Lote Qoroya.
Local Latter-day Saint leaders and members welcomed Mrs Kepa according to traditional practice. After which, she was given a tour of the stake centre, including explanations of what members of the Church believe and how they live their faith in Jesus Christ through learning, teaching, worshipping, ministering to those in need, and in lifting lives in their communities.
In her remarks, the Marama said she had not expected to be welcomed in the traditional way ─ and that she was very grateful for the warm welcome.
She thanked the Church for the work being done to help the people of Fiji ─ both Church members and others in the community ─ through the faith's welfare and self-reliance services.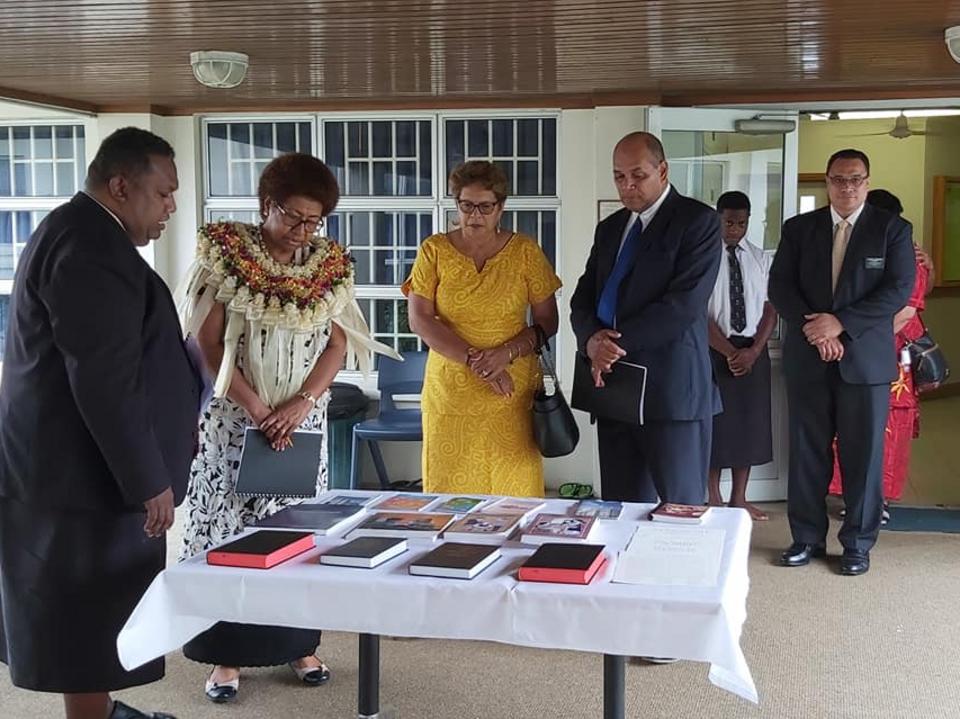 President Adolf Johansson of the Fiji Suva Mission thanked the Marama for her visit. He expressed his gratitude for the country that protects freedom of religion for all, which allows its people to publicly declare the name of Jesus Christ.
He spoke of billboards, buses and buildings that have messages about Jesus Christ on them. He noted that this freedom is not enjoyed in some countries.
Elder Johansson invited all in attendance to pray and "thank Heavenly Father daily for this freedom."
In closing remarks, President Qoroya extended an invitation to their guest to attend the Church's next stake conference.