In commemoration of 150 years of the Young Women's Organisation of The Church of Jesus Christ of Latter-day Saints, many young people are carrying out acts of love and service for family, friends and others in their communities.

Yuri-Tiari Skipwith of Pakenham Ward (congregation), Victoria, Australia, is a young woman who takes initiative, gets totally involved in the programme and gives service whole-heartedly.

Making sure no one "misses out" is one of Yuri-Tiari's expressions of love.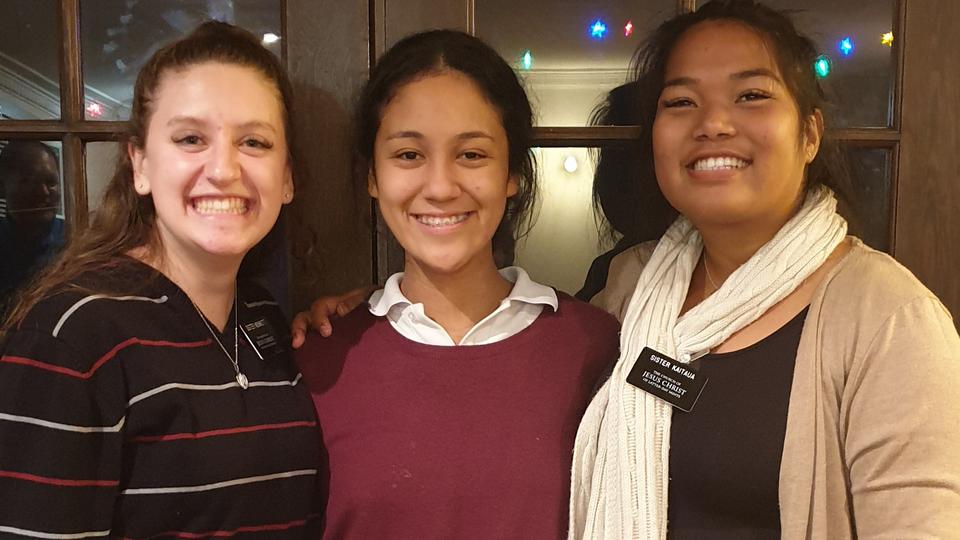 Her family's seven-seater people-mover is nearly always filled going to youth activities because she reaches out to offer rides to others, making sure everyone feels included.
An avid and talented dancer, Yuri-Tiari has made sacrifices to participate in the Young Women's program.
She started dancing when she was eight. After years of lessons, she had the opportunity to audition for teams which compete at a national level in Australia. While she was chosen to represent her dance school, she made the decision not to, because it would mean missing her young women's group activity nights every Wednesday.
Serving as the president of her youth group, Yuri-Tiari chose to attend her Wednesday night meetings as part of her leadership role, feeling that was the better option, even if it meant sacrificing something she loved.
The Young Women theme of the Church states in part, "…As a disciple of Jesus Christ, I strive to become like Him…"
As Yuri-Tiari tries to follow Jesus Christ, she reaches out to those who are suffering and stands up for those who feel they do not have a voice.
Yuri-Tiari moved schools this year for her final year of high school and she has worked hard to create new friendships within her Year 12 cohort.
Recently, she bought a card and box of chocolates, and had her classmates sign the card. The teacher gave her an opportunity to present it to a new school friend, despite still being very new to the school herself.
Yuri-Tiari has a special gift of being able to see others the way Heavenly Father sees them. She does not judge or criticize others. Instead, she tries to understand their situation. She often writes messages of encouragement, especially during the COVID-19 restrictions.
Pakenham Ward young women group has a goal to reach out to 150 people in their ward community by creating individual inspiring messages and delivering them to families in the ward as their #My 150 project.
Yuri-Tiari uses her talents to bless others. She wrote a song about her experience of 2020 and shared it at her youth activity meeting which made many people smile, laugh, and see 2020 through her eyes. For the first online multi-congregation youth devotional this year, she was asked to re-record a song and she chose the 2020 youth theme, "Go and Do."
Whether it is filling up the people-mover, sharing a song, or sending a message of encouragement, Yuri-Tiari's willingness to serve shares the love of Jesus Christ with those around her and helps to celebrate 150 years of the Young Women's Organisation.