"How should I describe myself? Oh...here's one...I love music. When I was 12 I got my first guitar and from then on I was hooked. It's kinda been the most consistent thing about me since then. I have been in several bands and written for plenty of different projects and over the past few years music has played a central role in my career."
"Let's see...I love my family. I got married when I was 25 and three years later we had our first child. I'm a Dad but I'm new to the whole game of fatherhood so I'm still trying to figure out if I'm good at it or not."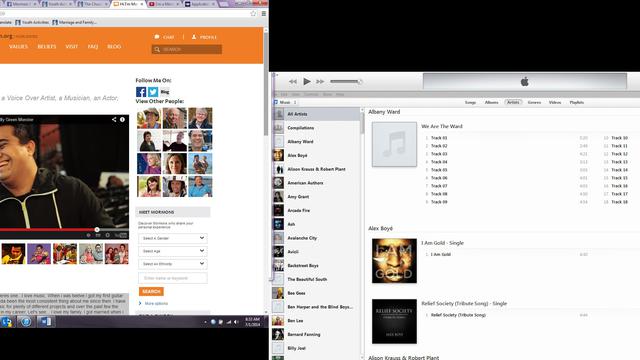 Watch a video about Mossi at Mormon.org.