Volunteers from Manukau congregations of The Church of Jesus Christ of Latter-day Saints lent a helping hand packing gift boxes for "Operation Christmas Child" on Saturday 26 October in the Auckland suburb of Mangere.
The initiative is sponsored by Samaritan's Purse, an international charity.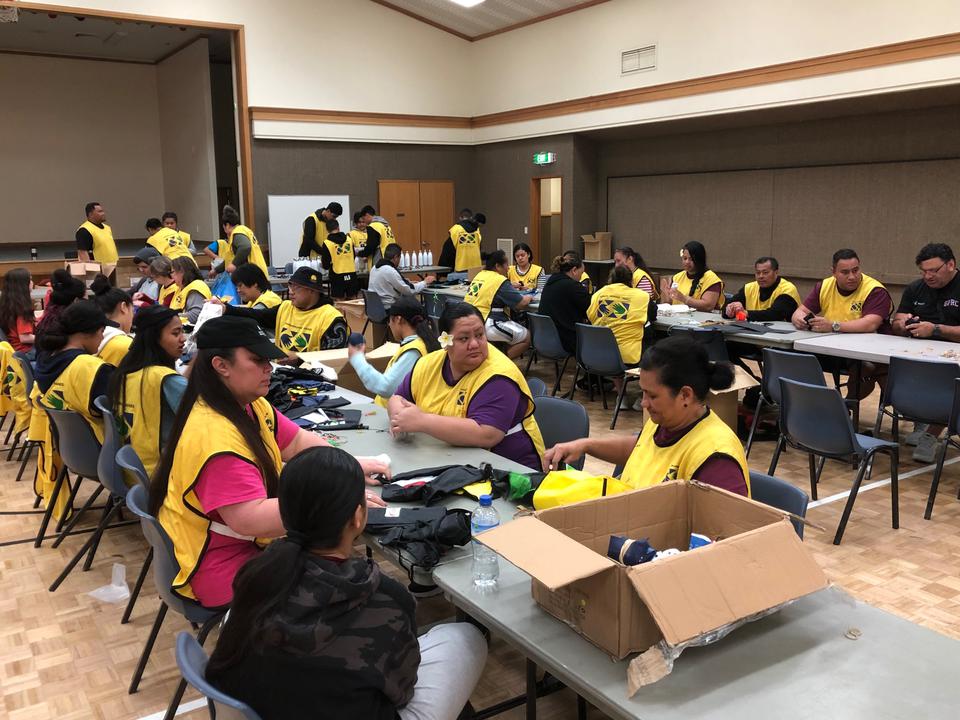 Young missionary from the United States, Sophie Weeden, said, "I'm doing this because everyone is a child of God and everyone needs to feel loved and remembered. It makes me feel happy that I'm able to serve with other people."

Fellow missionary, Taakentemwanoku Iobi, from Kiribati, said, "This is a great opportunity for us. We receive blessings from our Heavenly Father, and it also blesses others. It shows that we love them."

Vatauomalo Siafua, from Auckland, said, "It's good to love one another. I feel happy to work together."