The team of Charlster Ameto and Sapele Fa'alogo from LDS Church College Pesega made it to the final four of the 2013 Samoa National Spelling Bee competition. They were narrowly defeated in a semifinal contest by St. Joseph's College. Both Charlster and Sapele are members of the Samoa Pesega Stake.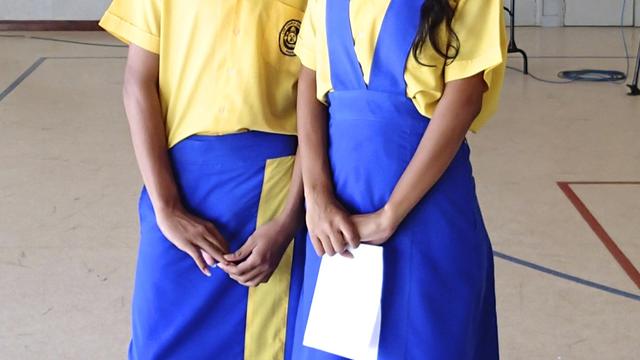 The semifinals and finals were broadcast nationally on TV3 from the gymnasium of the Pesega campus.  St. Mary's College, St. Joseph's College, Avele College, and LDS Church College Pesega were the four semifinalists with St. Mary's College being the eventual winner.
Each contest consisted of three rounds. In the first two, the team pushing the button first got a chance to answer.  If they were incorrect, the opposing team was given a chance. In the final round, each team had to spell as many words as they could in a set period of time. All the teams dealt amazingly well with the intricacies of English spelling, performing better than most native-English-speakers would have done. 
The Church of Jesus Christ of Latter-day Saints emphasizes the importance of both secular and spiritual education. Their commitment to education, both as a principle and as a practice, is evident in their beliefs, teachings and everyday activities. (For more information see: Mormons and Education: An Overview.)