Rolanda Gabrielle Tupa'i recently completed a double degree, a Bachelor of Laws degree together with a Bachelor of Arts degree in Classics from the University of Otago.
In addition to her formal education, Ms Tupa'i is also a graduate from the education program for youth (Seminary) of The Church of Jesus Christ of Latter-day Saints.
 It is this combination of both spiritual and secular education she credits for her success.
"I am grateful for many things in my life but those I am most thankful for are my family and my God," she said. "At a young age I was always taught about the importance of gaining an education and through the counsel of loving parents, started setting goals at the age of 12."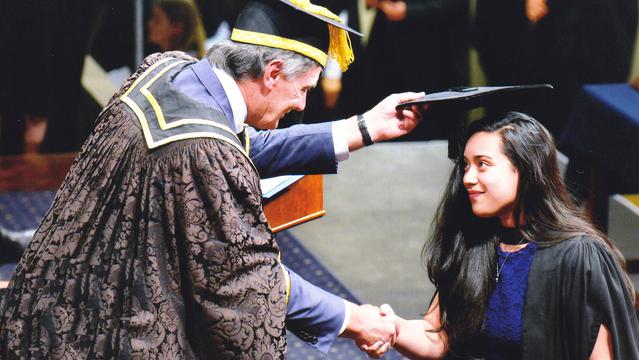 When making her decision on which university to attend, she talked it over with her parents and also made the decision a matter of prayer. 
Then, while studying scripture, she read a passage from the Old Testament where God comforts Joshua at a time he lacked confidence:
"Be strong and of good courage, be not afraid neither be thou dismayed for the Lord thy God is with thee withersoever thou goest." Joshua 1:9.
"Immediately I was overcome with clarity and comfort," she says.
Since her decision to attend university it has been five years of challenges and perseverance. "If you do your best, having faith in the Lord, He will take care of the rest." She did her best. 
"Through all the trials of trying to gain an education, no matter how hard it got, I always knew that all would be well in the end as long as I had faith in God and did my part."