On 10 May 2018 Elder Asiake K. Tukuafu, Area Seventy of The Church of Jesus Christ of Latter-day Saints, delivered a letter from the Church's First Presidency congratulating Prime Minister 'Akilisi Pohiva on his re-election. In doing so, Elder Tukuafu thanked Prime Minister Pohiva for his years of service to the Kingdom of Tonga.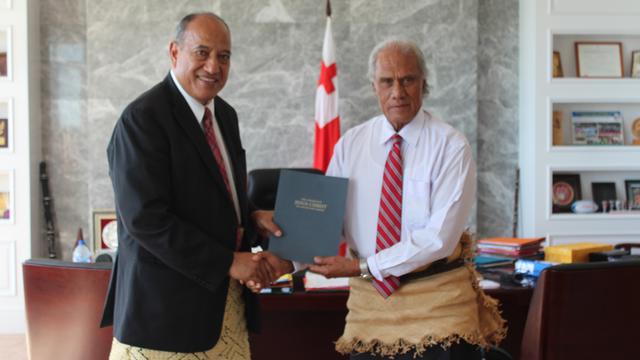 Prime Minister Pohiva graciously accepted the congratulatory letter, thanking the Church for its help with clean-up and rebuilding homes following tropical cyclone Gita.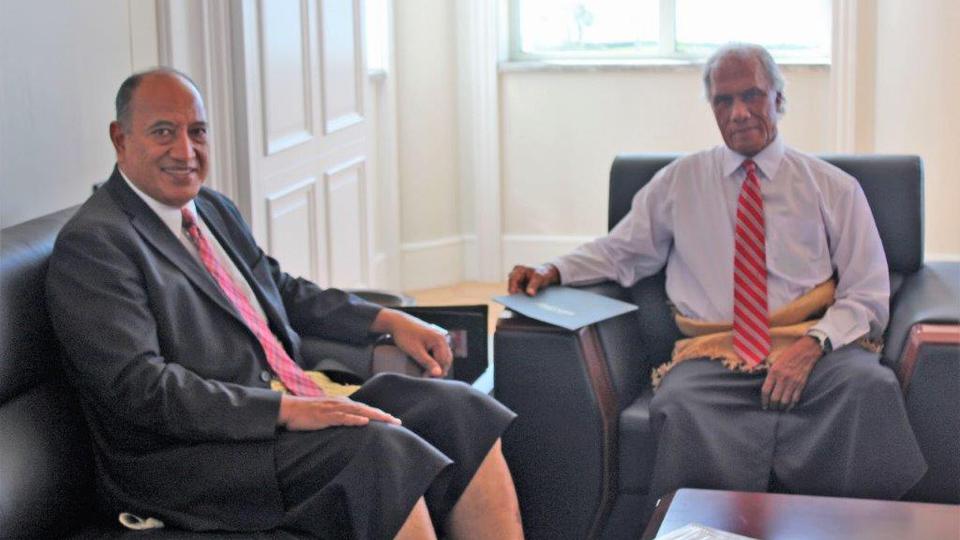 Mormons strive to follow the two great commandments. They believe in loving God and loving their neighbour.
Two of the ways they put this into practice is through humanitarian efforts and volunteer community service.