On Anzac Day, commemorative services are held to remember and honour those servicemen and women who have served in the armed forces from Australia and New Zealand.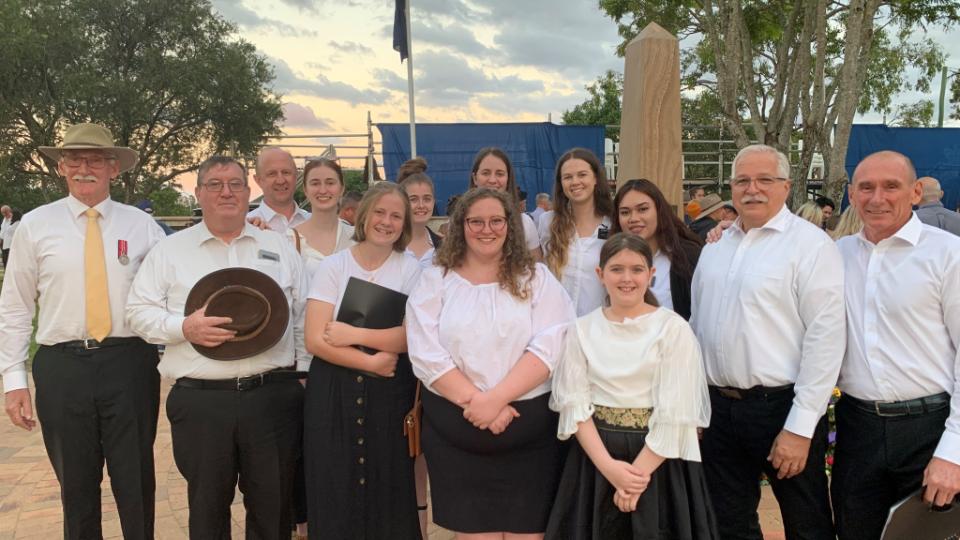 Yesterday, choir members of the Gold Coast Australia Stake of The Church of Jesus Christ of Latter-day Saints sang at the Anzac sunset services in Mudgeeraba, continuing a 12-year tradition except for 2020. 
Peter Matheson, choir member, said "It is always an honour to perform and be a part of the Anzac service." Eleven-year-old Rubina Burgess said, "It was wonderful to participate in the choir."
Community members were able to lay wreaths on behalf of their deceased loved ones who served.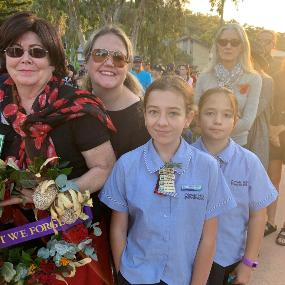 Christine Ratajczek, member of The Church of Jesus Christ of Latter-day Saints, laid a wreath on behalf of her husband, Oliver Olaf Ratajczek, who served in Vietnam 7RAR. She was accompanied by her daughter, Natasha Ratajczek, and two granddaughters, Amaya and Taylor Gallen.
This year the Anzac services also included traditional ceremonies, dance and haka from the indigenous peoples of Australia and New Zealand.
Sarah Matheson of the Mudgeeraba Ward (congregation), said "the cultural dances and ceremonies that were performed by the indigenous people this year was my highlight."
The Gold Coast Stake Choir has been invited to sing in the Anzac sunset service again next year.
Kaye Hettig, Church Communication representative, said, "We hope that we can be of service to the community for many years to come through our singing in the Anzac Day services."
As members of the restored Church of Jesus Christ, we are a people of peace, however, called by government leaders to defend their nations and ideals, Latter-day Saints in the military honour and sustain the laws of their country. (See Articles of Faith #11.)
We thank all the brave men and women who have served their country in militaries around the world.