Many senior couples called to serve foreign missions for The Church of Jesus Christ of Latter-day Saints are waiting at home, their missions postponed indefinitely due to COVID-19 travel restrictions. 
A few have started their full-time missions "serving remotely from home" and will travel to their missions when permitted.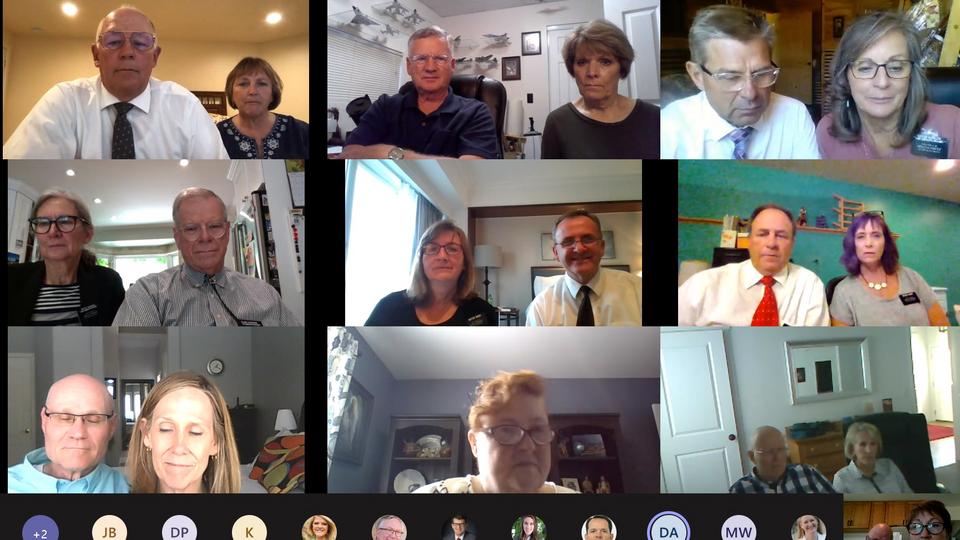 Called as Communication Specialists for the Pacific Area, Elder Wayne and Sister Doneen DeMeester of Sammamish, Washington, and Elder Jeffery and Sister Karamea Edwards of Salt Lake City, Utah, were preparing to leave for their missions to New Zealand when COVID-19 restrictions closed doors.
Both couples still wanted to help as much as they could. Encouraged by Rich Hunter, Pacific Area Communication Director, they decided to begin their missionary service in early June as full time missionaries serving remotely from home.
"The lockdown caused by COVID-19 forced us into different ways of working in our jobs with video conferencing and other tools," explained Elder Edwards. "We felt confident that they could be used as well for missionary work so we decided to go ahead with our mission." 
The couples have been busy writing articles for Pacific Newsroom, creating videos, helping with preparations for the Auckland Temple ground-breaking, meeting virtually, and learning more about the Church Communication department from home.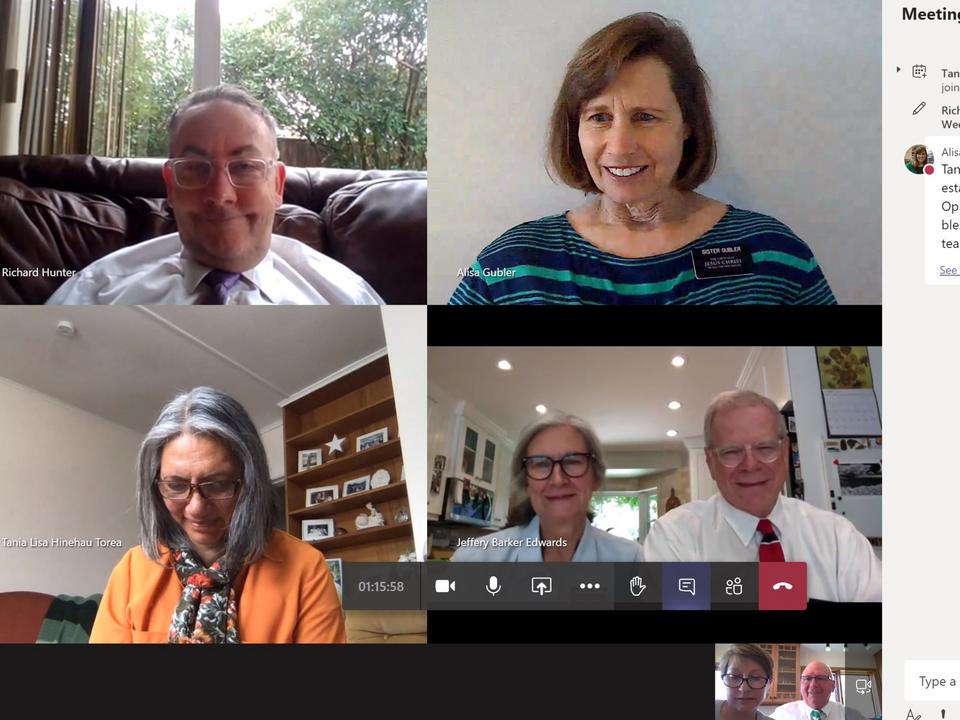 Sister Edwards helped write about members in Hastings, New Zealand who indexed nearly a million genealogical records in three months' time, while Elder Edwards prepared a storyboard for a video in Tahiti.  DeMeesters helped write articles about the temple ground-breaking and are providing leader support.  
The couples are excitedly waiting to be able to go to New Zealand.  In the meantime, they feel blessed and happy to serve remotely.  "Since starting our mission," Elder DeMeester observed, "We have seen the hand of the Lord blessing us, our children and grandchildren." 
Referring to her experiences video conferencing, Sister Edwards shared, "We have been just amazed at the quality of the comradery and connection that can be created between people that are thousands of miles apart and in different hemispheres." 
"Thank you for keeping things moving," wrote Rich Hunter. "We are blessed to have you on board."