Anton Stratov has wanted to serve a mission with The Church of Jesus Christ of Latter-day Saints ever since he began singing "I Hope They Call Me on a Mission" as a young child.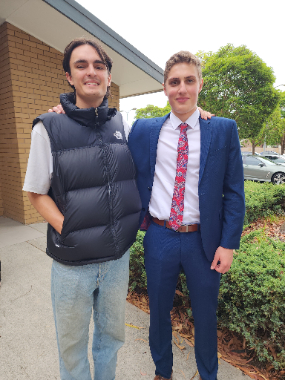 Supported by family and friends in attendance at his local sacrament meeting (worship service) on Sunday in Melbourne's Heidelberg meetinghouse, Anton shared his feelings about his upcoming mission.
He will soon be departing to Romania to serve as a full-time, volunteer missionary for the next two years.
He emphasized in his remarks that "many people see serving a mission as a sacrifice, putting life on hold for two years when you could be working or going to university to prepare for life. But I don't see it that way." 
His basketball team-mate, Dave Mutavdzija, is supportive. Dave came to church to hear his friend speak.
When asked how he felt about Anton serving a mission, Dave said, "If that's what he wants to do, he should do it!"
There is a memorial on the Kokoda Track in Dandenong Ranges National Park in Melbourne that shows friends supporting one another.
"Courage, Endurance, Mateship and Sacrifice" are noted on the memorial.  
The term "mate" is broader and deeper than just "friend" in Australian culture. It can be as simple as a passing greeting to someone seen for the first time or likened to the deep commitment of brotherhood or sisterhood. Although the extent of war sacrifice is not the same as leaving friends and family for two years, the feelings of mateship are there. Anton's family members were there to offer loving support. Family and friends will be missed.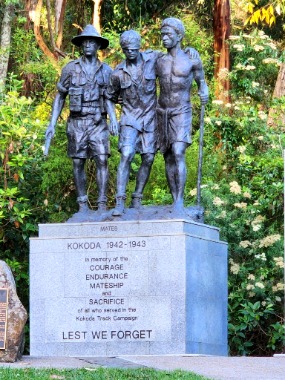 Anton lived in Ukraine, just before the war, when his father served as a mission president there.
When asked if that experience helped solidify his commitment to serve, Anton reaffirmed that his decision was already made as a child when he would sing: "I hope they call me on a mission… I hope by then I will be ready… I hope that I can share the gospel….I want to be a missionary to serve and help the Lord while I am in my youth."