150 years ago, residents living on the tiny island of Tamana, one of Kiribati's 32 atoll islands, were taught by Samoan missionaries and then converted to a Protestant denomination.
1,000 people live on this small speck in the sea today, and only one religion is practiced there, the Kiribati Protestant Church. A covenant was made that the people would always practice that one faith only. To this day, they have kept this promise.  
The people refused missionaires from all other religions on their land to the point where they would throw rocks at any missionaries that stepped foot off a plane, or arrived by any other means.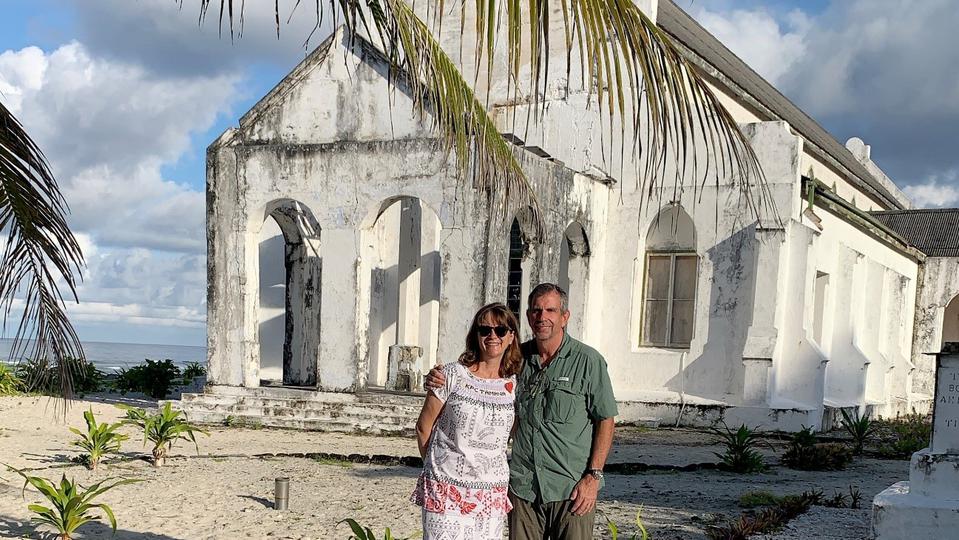 Judy and Jeff Brock, humanitarian missionaries from The Church of Jesus Christ of Latter-day Saints, were excited, but cautious, when they received an invitation from leaders on the island to visit.
Humanitarian missionaries of the Church do not proselytize. They identify community needs and try to help.
Russell M. Nelson, president of The Church of Jesus Christ of Latter-day Saints, said recently, "Arm in arm and shoulder to shoulder, may we strive to lift our brothers and sisters everywhere, in every way we can." 
Watch a video for more: