Members and friends of The Church of Jesus Christ of Latter-day Saints can hear inspired words from prophets, apostles and other Church leaders, in the annual October General Conference of The Church of Jesus Christ of Latter-day Saints. 
During this two-day event, senior Church leaders will share modern revelation, messages of truth, hope, and inspiration, and other relevant guidance for living our lives today.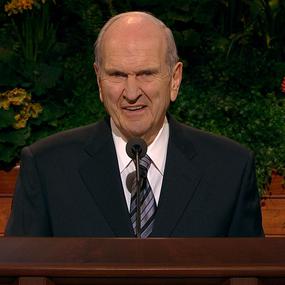 President Russell M. Nelson, prophet and leader of the over 17-million-member church, will preside over all conference sessions, held 30 September and 1 October, in Salt Lake City, Utah USA. 
Members and friends in the South Pacific will also gather in local churches and homes to view rebroadcasts of conference sessions in English and the languages of the Pacific Islands on Saturday and Sunday, 7-8 October. All are welcome and invited to view these broadcasts.
The conference includes five different sessions: Saturday morning, afternoon and evening, and Sunday morning and afternoon. Members and friends of the Church can watch sessions online, or on television in many locations. Radio broadcasts are another option for many throughout the South Pacific.   
You can watch LIVE by clicking on this link. 
You can also view sessions of conference by clicking on any of the link's below: 
Broadcasts -- Television or Radio 
Television broadcasts will be aired in various countries from Saturday 30th of September 2023. See full broadcast schedule here.
Pacific Language Broadcasts
For television broadcasts in your own language, click here. 
Online Options
ChurchofJesusChrist.org/broadcasts 
Gospel Stream OTT App for Apple, Google, Roku and Amazon Fire devices.
Gospel Library App General Conferences