When a disaster strikes, the Latter-day Saint Charities emergency response team responds as quickly as possible.
Firstly, they connect with partner organisations, Church leaders, and their own staff to understand the effects of the disaster and what the local needs are.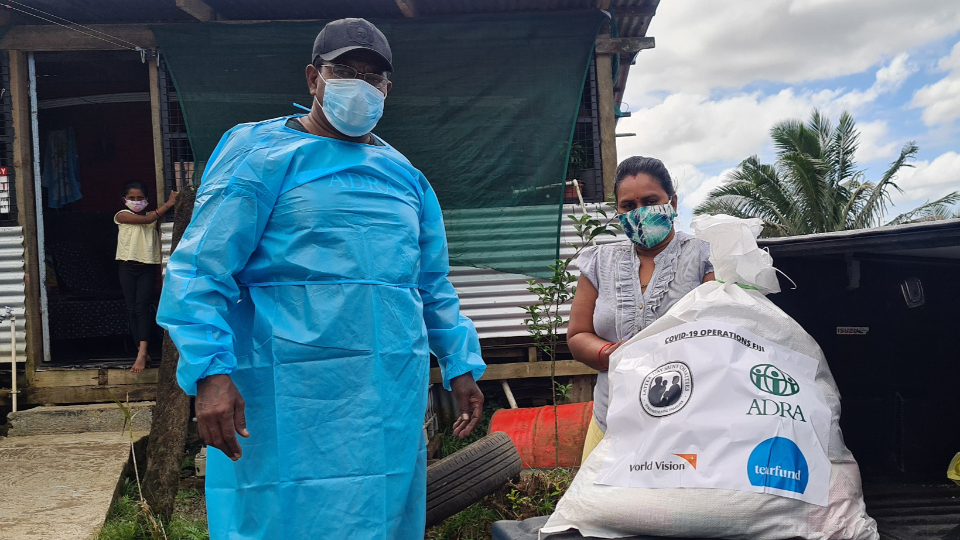 They often work to mobilise volunteers to help with cleanup efforts after a disaster. You might see them in yellow Helping Hands vests distributing food, helping dispose of rubbish, and repairing roofs and shelters.
Volunteers use wheelbarrows, tarps, chainsaws and other equipment to help people around the world. As a policy, Latter-day Saint Charities purchases these emergency supplies locally whenever possible.
Here's why.
Purchasing goods locally has many benefits:
Local purchases can boost the economy where the goods are sold. Instead of shipping in goods from outside of the area or country, purchasing close to a disaster area benefits those local workers and companies.
Local goods are familiar to the people who live in the disaster area. This means they're more likely to be helpful to and used by the recipients.
Purchasing locally reduces shipping costs and transport time. This allows for funding to purchase more goods and benefit more people.
Purchasing local goods doesn't clog up airports, shipping ports or roads. Those resources can then be used for other emergency needs.
There are occasions when Latter-day Saint Charities ships specialty items that aren't readily available. For example, following an earthquake in Nepal, family-style tents that weren't available locally were shipped in; and in a devastating cyclone in the Pacific, sawmills were shipped, so locals could use wood from the fallen trees to rebuild homes.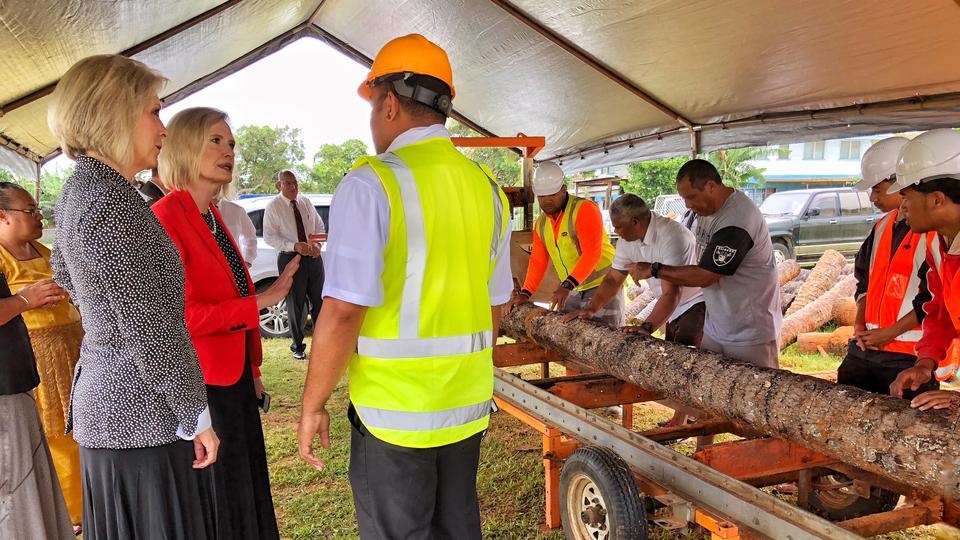 What people need, where they need it, and when they need it is the focus of emergency response efforts.
Latter-day Saint Charities works to determine the best goods for those in need and the most efficient way of delivering help. When you donate to the Humanitarian Aid Fund of The Church of Jesus Christ of Latter-day Saints, you can know that your donation is being used efficiently and conscientiously to help those in need.
Learn more about how Latter-day Saint Charities and partners help across the world here.