On 25 April, members of The Church of Jesus Christ of Latter-day Saints across Australia and New Zealand and other countries in the region will commemorate ANZAC Day. This day is set aside to remember and give thanks for all those who have fought for their country, and who have served in military roles over the years.
They will also join with other members of their communities to honour those who are currently serving their country.
Several members of the Church in Australia and New Zealand recently shared their thoughts about their military service and how their faith helped shape their military experiences as they sought to be a blessing to others.
Brent Daire was an officer in the Australian Defence Force in 2010 and was deployed as part of a peacekeeping force to the island nation of Timor-Leste during its struggle for independence. While he was there, he sought out other members of the Church and discovered a fellow Latter-day Saint family at the US Embassy. They began holding small sacrament meetings along with members from the rotating group of US soldiers.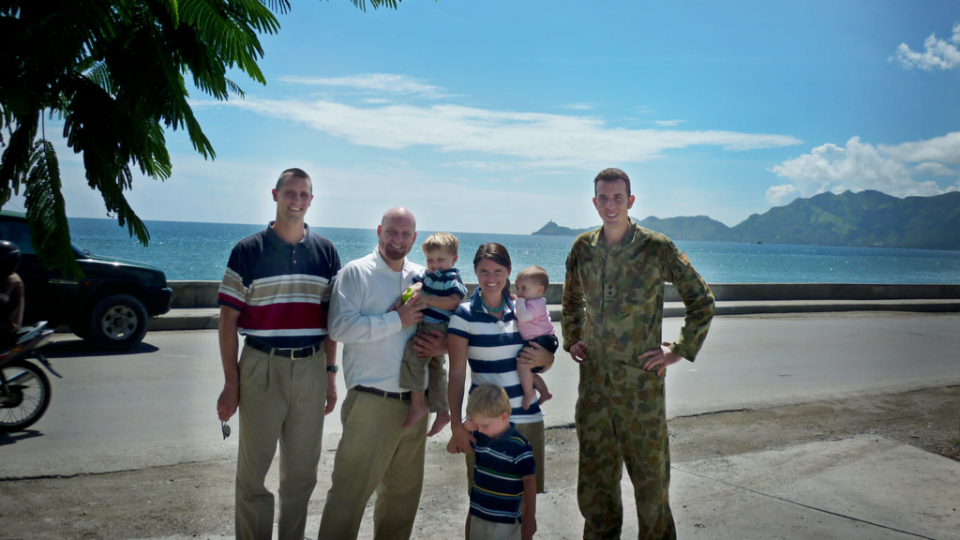 Since returning home Daire has supported efforts to bless communities in Timor-Leste including identifying humanitarian needs and suggesting projects that the Church then supported.
He now lives in Tasmania where he is the leader of a small congregation in George Town. "My service helped me to understand that even in the devastation of conflict, the Lord is still there, guiding and moving forward His work through the most unlikely of people and even opening up whole countries to the fullness of the restored Gospel."
"ANZAC Day reminds me about ancestors who served and friends who gave their lives. But mostly I think about the goodness of God. A loving Heavenly Father, and His Son Jesus Christ through whom all the tragedies and loss of war can and will be made right in time, and whose tender mercies weave through the lives of everyday people, everyday."
Bill Gudgeon's father served in the famous 28thMaori Battalion in Europe during World War II. As Bill grew up, he held great respect for the military and the service his father had given. Bill was one of the first students to attend the new Church College of New Zealand when it opened in 1958. After his first year, he was called to serve as a labour missionary, building chapels around New Zealand. Later, he was awarded a scholarship and went to BYU–Hawaii.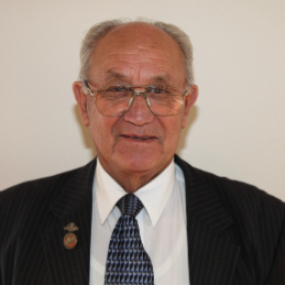 He then joined the army and served in the Royal New Zealand Infantry Regiment from 1963 to 1966 and saw combat in the jungles of Thailand, Malaysia and Borneo during the Vietnam War era.
"I didn't know any other members of the Church when I started serving and thought I was the only one in my unit. During one parade, each church was recognized and I stepped forward when "Latter-day Saints" were called and I heard lots of other boots behind me and I knew I was not alone."
"There were many occasions when I felt the guidance of my Heavenly Father. I knew that if I listened to Him, I would return unharmed. He helped me make the right choices." He has served in many church callings including in the presidency of the Hamilton New Zealand Temple.
Bill says that on ANZAC Day, he wears his medals on the left and his dad's medals on the right. "I just think about all of those good men, both before and after me. They gave their all and did their job."
Joshua Smith is a Captain in the Australian Army where he is a helicopter pilot. He is serving a three year secondment with the Royal New Zealand Air Force where he says he has seen "ANZAC up close and personal."
"This exchange posting and deployment highlights the value of the defence relationship between Australia and New Zealand, and reinforces the spirit and essence of our ANZAC traditions."
He was recently deployed with the RNZAF to bring relief supplies to Tonga after the devastating volcano and subsequent tsunami there in January 2022. He piloted helicopters from the HMNZS Canterbury that went to Nuku'alofa in early February, where he provided aerial surveillance and distributed essential supplies to isolated communities.
Because of COVID concerns in Tonga, the entire force was confined to their ship and were not able to provide face to face assistance to the Tongan people as they had planned.
"I wish we had been able to achieve more for the Tongans. On the limited transport and reconnaissance flights I did do, it was impressive to see that it was the chapels that were cleared of ash first, making them stand out like beacons on the ground."
"Our deployment was quite rapid and we didn't know if it would be for three weeks, threemonths or longer. This added quite a bit of stress for me and my family on the home front. This is where most of our spiritual experiences came from: the comfort to my family while I was gone and the comfort from the Holy Ghost knowing that, despite the limitations, whatever we were capable of offering to the people of Tonga would be sufficient."
Nicola Raeside served in the Royal Australian Air Force from 2017 to 2020 as a Leading Aircraft Woman and now is in the reserves. She was involved in relief efforts in several areas of the Pacific. Her first ANZAC Day in the service was while she was in basic training.
"It was such an honour to put on the uniform that represents those that have fought, died and also survived for the freedoms that we have today."
"My membership in the Church has helped me to be more empathetic to the people I serve with and for. I remember when I was in Guam driving through the jungle when it cleared suddenly and there, in the clearing, was a Latter-day Saint chapel. No matter where I have gone, I have been able to find a small branch or ward to attend."
In 2019, Nicola took part in the relief efforts in her own country. She saw first-hand the devastation of the floods in Townsville and was there to help deliver food and medical supplies to grateful people who had lost everything.
She said, "Knowing that we are all children of God has made it easier to provide assistance and support to others, even when some people think they are unworthy of assistance."
"We are God's hands on the Earth today and he will use us to build each other up."