New Zealand Latter-day Saint, Des K. Ratima, was recognised on this year's Queen's Birthday Honours List, Hawke's Bay Today reported recently.
He was made an Officer of the New Zealand Order of Merit for services to Maori.
Fred Morley, Bishop of Ratima's Latter-day Saint congregation said, "Brother Ratima brings a completely global and all-inclusive view of service to the community to our ward . . .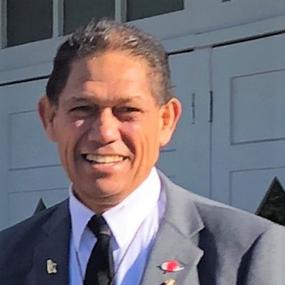 "He brings a very broad range of attributes to the table including compassion, love, and sincerity. It is an honour to serve beside this wonderful leader who loves God and his family."

Mr Ratima has spent his entire life as a member of The Church of Jesus Christ of Latter-day Saints.

"My membership," he says, "is vital in ensuring that my behaviour, decisions and engagement are always of the highest calibre."

He feels that his faith has been strengthened as he has served in the community.

"Seeing outcomes which enhance the lives of people through my service is extremely empowering and motivating. I believe that the Lord expects us to be of service by giving service. There is a real need for people with natural empathy and want to genuinely help. We should look for those opportunities and then make ourselves available."

He added, "Service does not require us to be brilliant, wealthy, employed, or retired. It requires a desire to help others, compassion and lifting those around us."

Read more in Hawke's Bay Today.

Watch a short video on service.
Mormons believe that often the most meaningful service is expressed through simple, everyday acts of kindness.