For many visitors to Temple Christmas Lights in Hamilton the light they feel inside outshines the dazzling display on the Temple grounds.
Guests from the first week of the event, which lasts through 31 December, share their feelings and thoughts about "Celebrating the Birth of Christ" event provided by The Church of Jesus Christ of Latter-day Saints.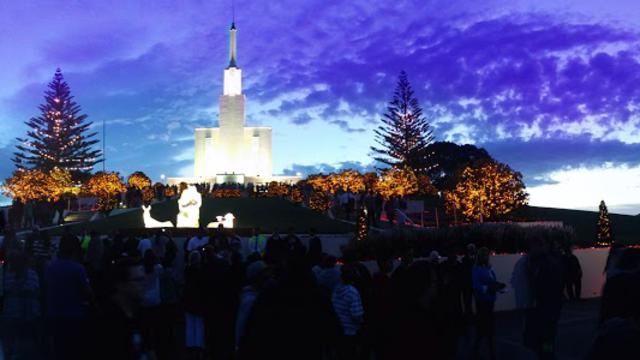 "Very inspirational feeling. Surely helps me think about changing my life." – Name not given
 "When we see the lights we think of when Jesus was born. The lights remind us that He is the light of the world." – Risati Utai

 "At Temple Lights we get together with my family and celebrate the love Jesus Christ has for my family and the world."  – Siaosi Lafaele
"Christmas to me means we get to set aside a time where we celebrate the birth of our Saviour and to think about Jesus Christ." – Kaea Matenga 
"The video at the end was very good and helped me feel the Spirit.  Makes me want to be more like Him." – Name not given
"Christmas means being together with loved ones and remembering the birth of Christ. It is a blessing to be here." – Kome Lauano
 "This is a lovely time for our family. A special time when we can express the love we have for Jesus Christ." – Mosiana Tai
"Totally awesome experience to invite the Spirit to this festive season." – Name not given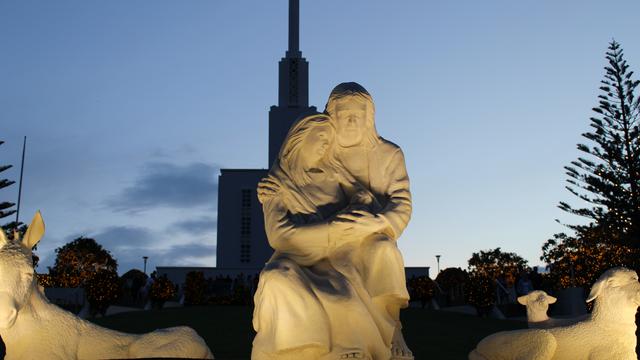 "It's my first time seeing the lights. I am excited. The lights give people from far and wide an opportunity to hear the stories of Jesus Christ and His birth." – Janet Tuinukuafe
"Thanks for sharing. Had a wonderful time. Merry Christmas." – Name not given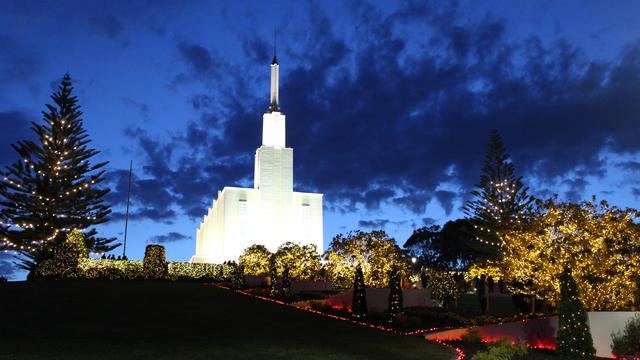 "The lights are awesome and beautiful. It helps us refocus our Christmas around Jesus instead of worldly things." – Corban Metekingi
"A wonderful experience – very peaceful and definitely helped me feel the Spirit." – Name not given

"My first time at the lights and I loved it." – Name not given
"Absolutely loved every minute of our visit. Love the feeling that I felt being here. Thanks." – Your Sikh brothers.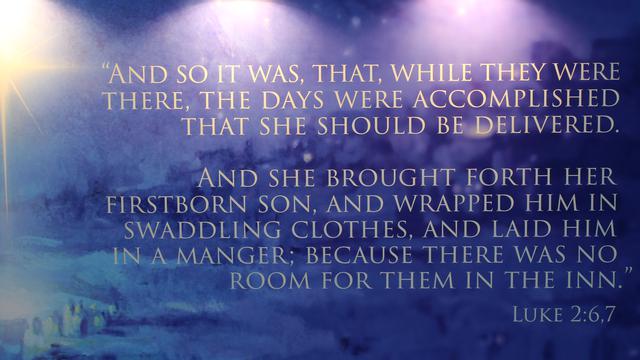 "I really liked my visit – very warm and welcoming. Thank you very much." – Name not given
"Christmas Lights is designed to be a fun evening for the whole family," explained Elder Ronald Hawkins, the Visitors' Centre director. 
"But as you can tell from visitor comments, it also remind us of the hope and peace and true joy that the birth of Christ brings to all of us."