Bright and early on Saturday, 19 March, members and friends of The Church of Jesus Christ of Latter-day Saints in Gippsland, Australia gathered together to perform a community service for the Cardinia Primary School.
Volunteers pruned trees, swept leaves, pulled weeds, made veggie patch frames, and disposed of rubbish.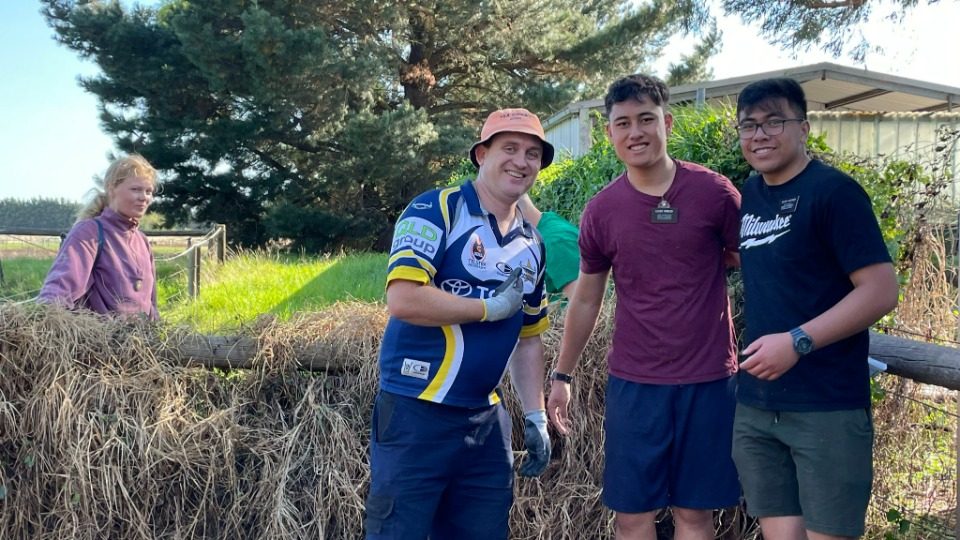 Teenager Kyiah Ferguson enjoyed cutting paper and making it into books for the primary school children.
Her father, Gaven Ferguson, said, "It was enjoyable working with the community, getting to meet the people we were doing service for."
Led by principal Susan Wepster, Cardinia Primary School is a "caring, family school" with over 300 students.
The school's values, "Respect, Resilience, Working Together, Personal Best and Caring," were on show on the day.
According to one participant, the volunteers personified this passage from The Book of Mormon: Another Testament of Jesus Christ:
Mosiah 2:17 "And behold, I tell you these things that ye may learn wisdom; that ye may learn that when ye are in the service of your fellow beings ye are only in the service of your God."
Learn more about the school community here.