U.S. Army Sergeant Ratukalivati Volavola, Cultural Non-Commissioned Officer for the Pacific Augmentation Team-Fiji, Task Force Oceania, 9th Mission Support Command spoke at his alma mater, LDS Church College, in Suva, according to a US Embassy media release this week.
The report states: "Sgt. Volavola, a native of Fiji who was raised in Nabitu Village in Tailevu, attended LDS Church College from 1998-2004 and returned as a guest speaker on March 4, 2021.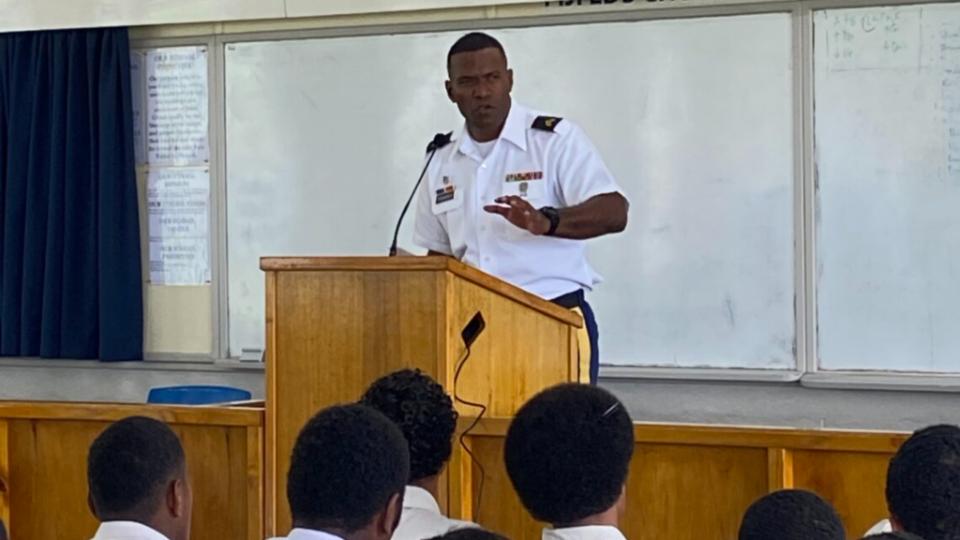 "He met with students in years 12 and 13 who are preparing to move into college or trade school professions at a school career day. The theme of Sgt. Volavola's remarks was opportunity. "Be open to opportunities and opportunities will open doors for you," he told the youth.
He spoke about how his life experiences were changed by the opportunities he took. From going on his LDS Mission to Northern California, USA to his application for a senior management position at the Polynesian Cultural Center in Hawaii, USA. "Take risks. Get out of your comfort zone. I would not be where I am today if I did not jump at the opportunities that were out of my comfort zone." Sgt. Volavola explained to the student participants."
Read more here.