Instead of seeking the usual entertainment for their Friday night date, Niwa Paratene Mitchell-Turner and Reese Andrade volunteered to serve together at the Giving Machine in Brisbane, Australia.
There, in the bustling Logan Hyperdome Shopping Centre filled with Christmas music, decorations and busy shoppers, the two young adults found the joy of the season.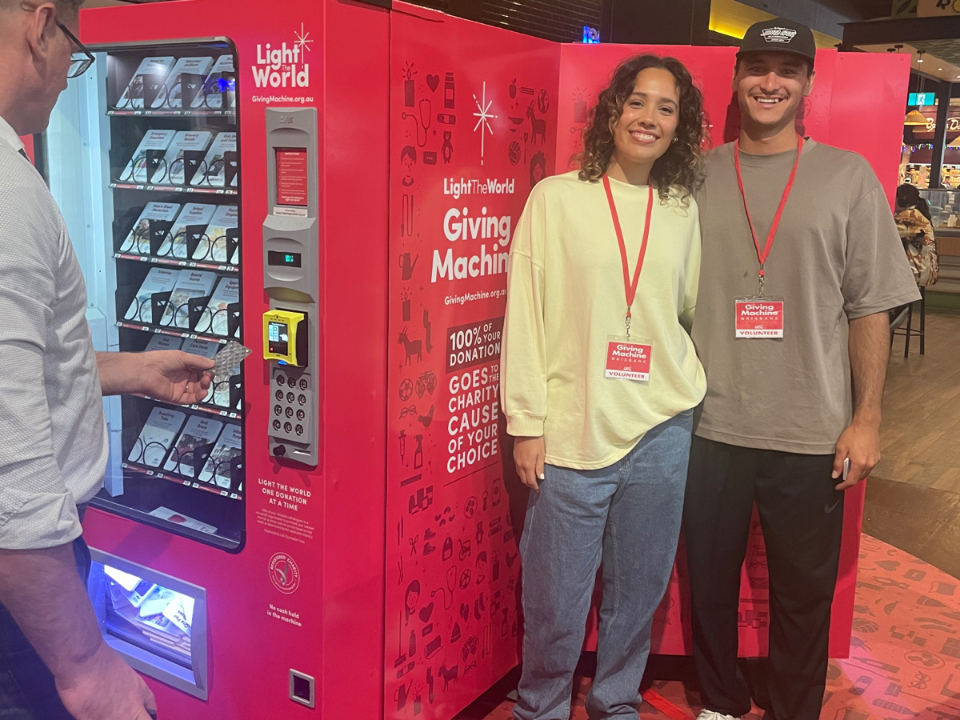 Reese and Niwa spent three happy hours explaining how to use the unusual "vending" machines that offer a way to "give" rather than to "take" to shoppers expressing an interest.
The Giving Machine gives passers by the opportunity to serve simply, by donating to a variety of local Queensland and Australian charities. The giving possibilities the machine offers are many and varied. Participants are able to choose the gift that touches their hearts.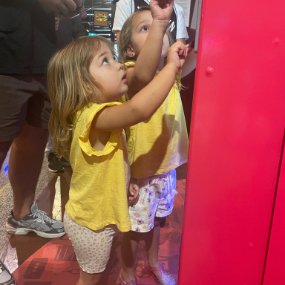 There was something a bit magical about strangers pausing from their holiday errands to share in that joy. Niwa loved interacting with the people and seeing them smile as they made their selection from the giving opportunities.
He said, "I found it really wonderful that everyone who donated expressed their appreciation to me while I was thanking them!"
Reese was delighted to help a family who brought their children to make donations.
"Each child was so happy to hold up their card showing the charity they chose. They all had big smiles.  I loved seeing everyone give something. I'm so glad I came to help."
Whether spending three hours on a date volunteering or several minutes donating to a local charity, all participating in the Giving Machine found a little space to connect with Jesus Christ and to feel the joy of the Christmas season.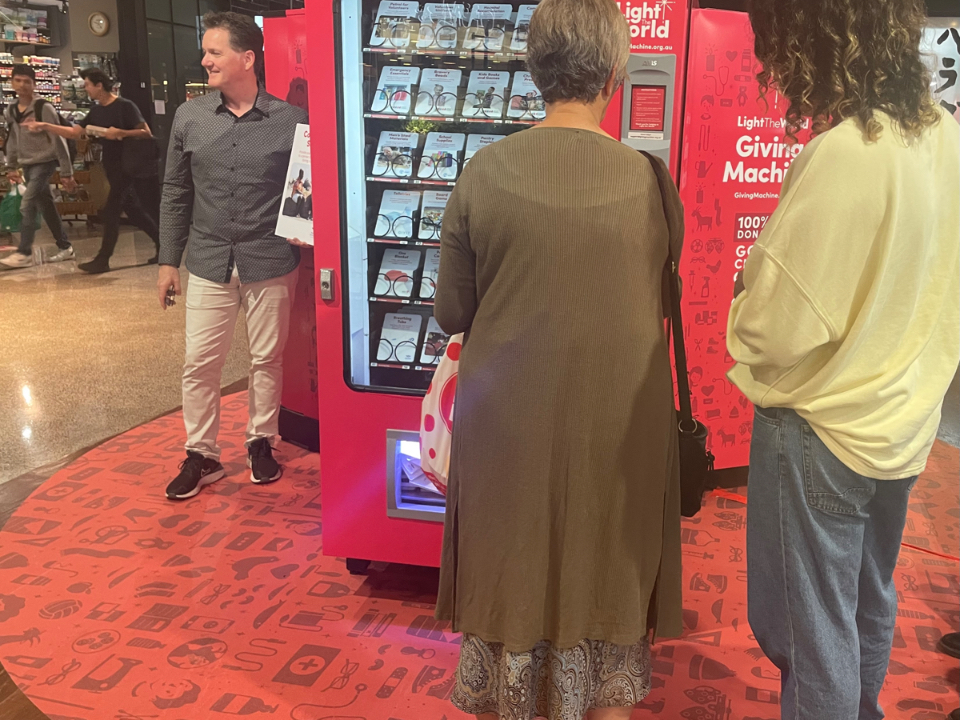 The Giving Machine will be available at the Logan Hyperdome Shopping Centre until December 28.
Learn more about the Giving Machine here and here.