About 550 young members of The Church of Jesus Christ of Latter-day Saints in Samoa are attending a special young single adult convention this week in Apia.
The young people come from the Samoan islands of Savai'i and Upolu.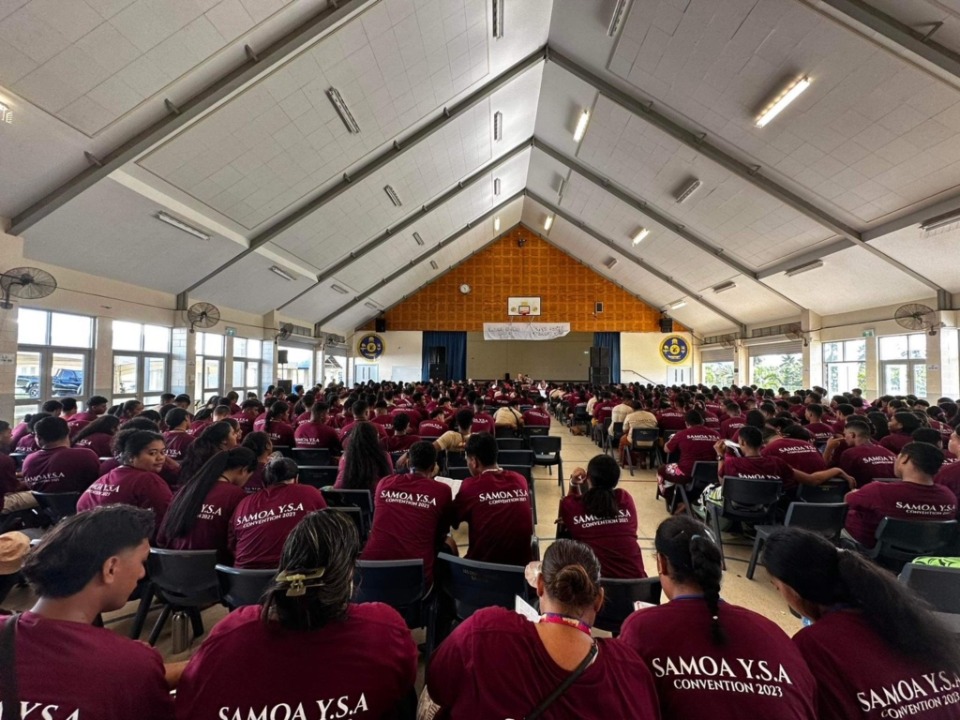 The convention includes workshops and other activities about education, dating, missionary service, and careers. Each evening there are dances and other fun activities.
Elder Taniela B. Wakolo of the Seventy and a member of the Pacific Area Presidency of The Church of Jesus Christ of Latter-day Saints, spoke to the young adults in two separate sessions of worship service.
He reminded them that they were children of God and encouraged them to walk in the light of Jesus Christ along the covenant path. He assured them that their Lord and Saviour Jesus Christ lives and loves each one of them. He taught that as they exercise faith in the Lord, repent when necessary, partake of the sacrament ordinance each week, and worship in the temple as often as possible, that they will be guided by the Holy Ghost and blessed by their Heavenly Father.
He invited them to understand the Atonement of Jesus Christ better than they do now. He pointed them to The Book of Mormon, which contains the fulness of the restored gospel, if they want to understand the Atonement of Jesus Christ and desire to know the Saviour better.
He then taught that increasing their love for the Saviour will inspire the young men to heed President Nelson's invitation to serve full-time missions. When Elder Wakolo invited those who are willing to serve their mission to stand, more than 60% of attendees stood up.
Elder Wakolo invited the young adults to have an "umbilical cord type of relationship" with the Saviour and their families. This will lead them to the Temple, he said.

Jarom Fulumua, a 22-year old participant in the young adult conference, said, "I've loved the time I've been able to spend with other YSAs [young single adults] from different stakes [groups of congregations]. It's been so lovely to make new friends. We're having such a great time together, learning physically and spiritually. For myself, devotionals and talks by Church leaders have been very inspirational."