Elder S. Gifford Nielsen was sustained a member of the First Quorum of the Seventy of The Church of Jesus Christ of Latter-day Saints on April 6, 2013, at age 58.
At the time of his call, he had been serving as a member of the Sixth Quorum of the Seventy in the North America Southwest Area.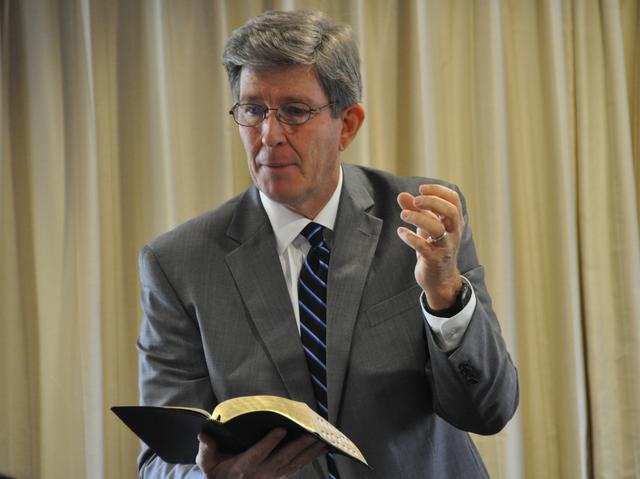 Elder Nielsen received a bachelor's degree in 1977 from Brigham Young University. In 1978 the Houston Oilers selected him in the third round of the NFL draft.  
Following a six-year career as quarterback for the Oilers, he worked as the sports director for KHOU-TV in Houston for 25 years. In 1994, Elder Nielsen was inducted into the College Football Hall of Fame.
In 2011 he was made president of Nielsen and Nielsen LLC and chairman of the Executive Committee of Memorial City Bank. 
Elder Nielsen has served in numerous Church callings, including seminary teacher, elders quorum president, full-time mission presidency counselor, bishop, stake president, and Area Seventy.
Stanley Gifford Nielsen was born in Provo, Utah, in October 1954. He married Wendy Olson in April 1975. They are the parents of six children. Elder and Sister Nielsen reside in Sugar Land, Texas.